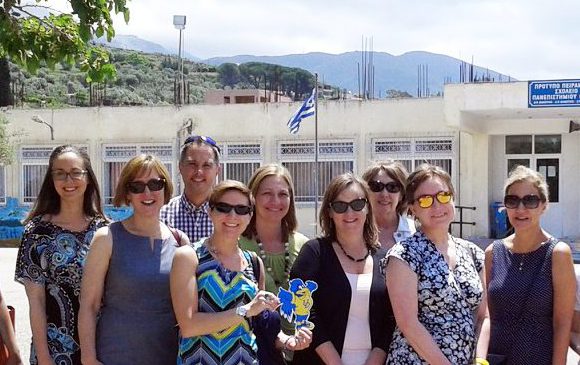 HDFS faculty member Norma Gaines-Hanks explains the importance of study abroad
November is #UDGlobalMonth, and CEHD is joining the celebration with a "Giving for Global" initiative.
All month we will be posting articles on our Facebook page showcasing the life-changing experiences our students have engaged in around the world – teaching, researching, helping, and learning from the most vulnerable populations in the world.
We offer Winter Session programs in South Africa, Barbados and eastern Europe. Starting in 2017, students can spend a semester student teaching in Greece. And many more opportunities are being developed.
How do you fit in?
If you have traveled outside of our borders–whether through study abroad, a service project or just a family vacation–you know how enriching the experience can be. And how expensive.
We want to give all our students the opportunity to to learn from cultures vastly different from their own. So for the month of November, we're asking for your support. Please give a gift to the CEHD Study Abroad fund, designed to help students cover travel expenses.
Your gift will not only make a difference in the lives of our students, but also the children and families they support during their journey:
And many more people around the world.
Visit our Giving Page and enter your amount–large or small–for the "Study Abroad" fund listed at the bottom of the page. Help us reach our November goal of $5000.
Thank you!