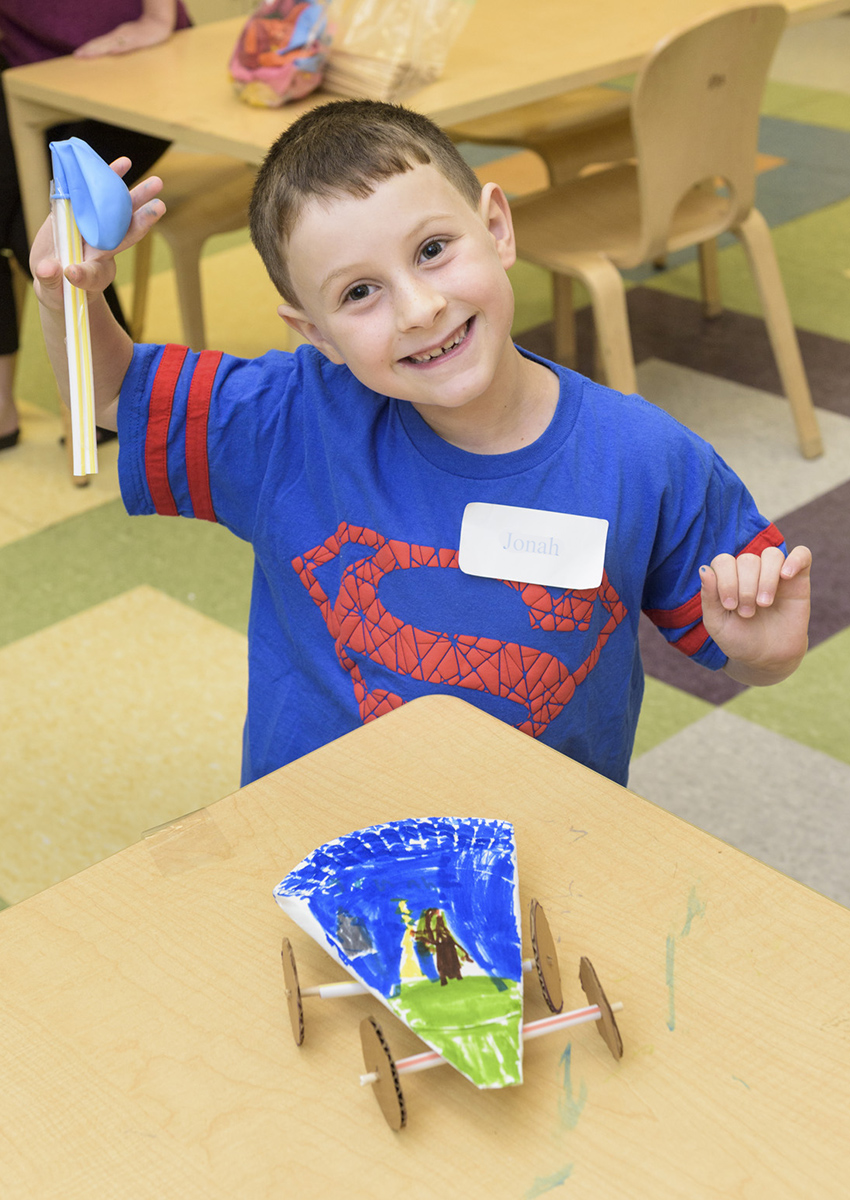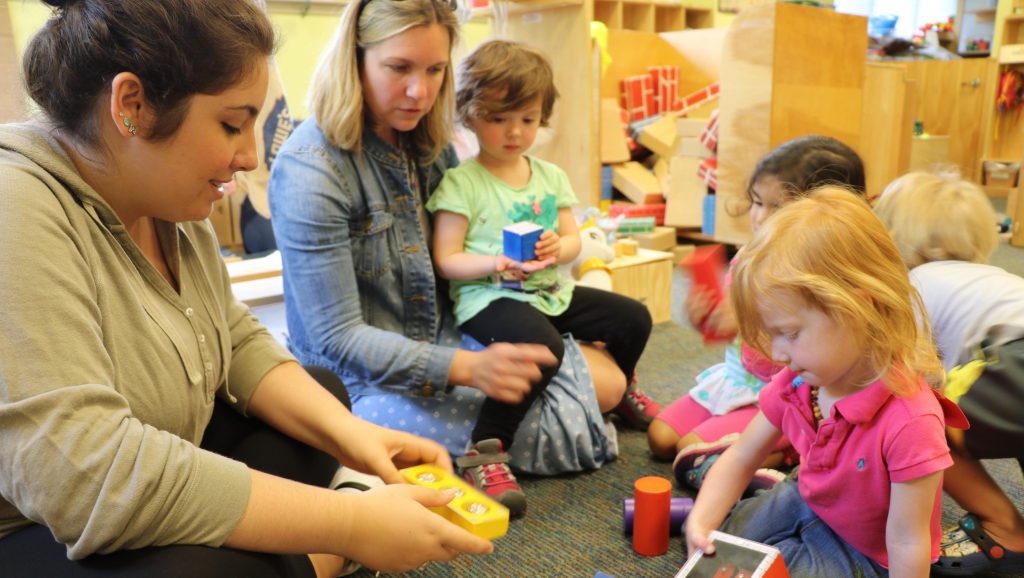 UD's Laboratory Preschool and Early Learning Center (Newark) have openings for this fall's PreKindergarten/Kindergarten classes.
These schools follow a best practices model, designed to support the positive growth and development of children; ensuring first that there is strong emotional security for each child and using play and children's curiosity as the foundation from which to support skill development.
Our nationally accredited, 5 Star quality rated programs are located on UD's Children's Campus on Wyoming Road in Newark.
Laboratory Preschool
In its 81st year of operation, the UD Laboratory School provides an active play-based curriculum in an inclusive and multicultural environment. Every aspect of the program is designed to respect and respond to the individual strengths, interests and needs of each child.
"The Lab Preschool is focused on all parts of the child including physical, mental and emotional development as a person begins to understand themselves and others," said Cynthia Paris, director of the Lab Preschool. "This is a crucial condition for being a good learner and ultimately a good citizen."
See articles and video on the Lab Preschool's Mindfulness program in UDaily and the News Journal.
The Lab Preschool has space available in its 2016-17 full day Pre-Kindergarten/Kindergarten program (ages 4-6). For more information or to schedule a tour contact Donna Baylis at dkbaylis@udel.edu or visit the Laboratory School website and Facebook page.
Early Learning Center
The Early Learning Center-Newark (ELC) provides full-day child care for children ages 6 weeks to 5 years, as well as before and after care for school age children. Their commitment to quality education and care extends beyond the classroom to the home and the research field.
Diversity is key to any education and the ELC is committed to accepting children of all backgrounds and needs.
See UDaily for ELC initiatives promoting physical activity, reading, conservation and technology for children with disabilities. 
The ELC Newark has a limited number of openings for enrollment in the PreKindergarten program for children 4 years of age.  For more information or to register for the ELC PreKindergarten class, please call (302) 831-6205 or visit the ELC website.