I Heart UD Day – Wednesday, May 13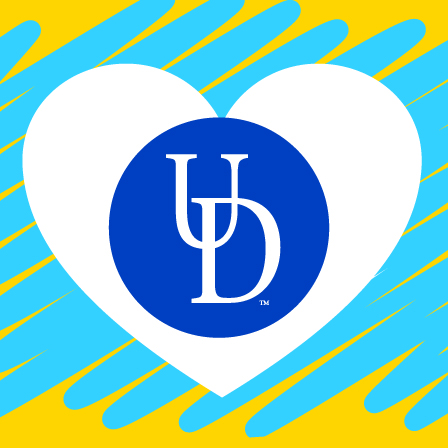 UD students and alumni are encouraged to express their UD pride on May 13 during I Heart UD Day.
Express your gratitude to those who have helped you get where you are today. Bring a lunch to The Green or purchase ice cream from the UDairy Moo Mobile. Sign up for yoga, grab some giveaways, take pictures with your class banner or check off some activities on your #UDBucketList.
The celebration is from 11:00 a.m. to 2:30 p.m. on The Green. Or wear your Blue and Gold and share photos or sentiments on Facebook and Twitter (#BlueHensForever) as to why you love UD.
For more information, visit the UDaily article.