In Memoriam: Frank B. Murray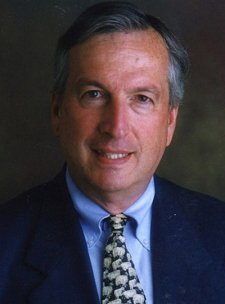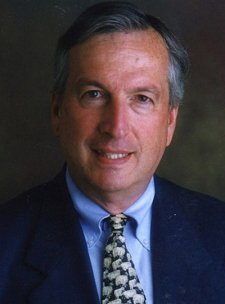 Frank B. Murray, who served as dean of the then-College of Education at the University of Delaware between 1979 and 1995, passed away after a sudden illness on Friday, Sept. 14. He was 79.
Dr. Murray was H. Rodney Sharp Professor Emeritus in the School of Education and the Department of Psychology. A member of the UD faculty since 1969, he also served as director of UD's Office of Graduate Studies in Education from 1971-77 and as director of the Center for Educational Leadership and Policy from 1995-2000.
He was the founding president of the Teacher Education Accreditation Council (TEAC) in Washington, D.C., and served as chair of its board of directors and for the Council for the Accreditation of Educator Preparation (CAEP), also in Washington, D.C. He was able to continue realizing his vision of accreditation by joining the board of directors for the Montessori Accreditation Council for Teacher Education (MACTE), serving most recently as board chair.
Over the years, Dr. Murray provided leadership for several organizations — (Holmes Partnership, Project 30 Alliance, Piaget Society, Divisions 15 and 7 of the American Psychological Association — as well as serving terms as an editor of the scholarly journals Genetic Epistemologist and American Educational Research Journal. In 1996, he edited The Teacher Educator's Handbook for the American Association of Colleges of Teacher Education.
For his contributions to the fields of child development and teacher education, including publication of some 200 articles, he was awarded an honorary doctorate from Heriot-Watt University in Edinburgh, Scotland, in 1994; was inducted as one of only 60 living members in the Laureate chapter of Kappa Delta Pi in 2009; and was honored with a festschrift from TEAC, by an Award of Merit from St. John's College in 2012 and by a Distinguished Alumni Award from the Johns Hopkins University in 2013.
Read more about Dr. Murray's legacy on UDaily.
A memorial service will be held at 11 a.m., Saturday, Oct. 27, 2018 in the Gore Recital Hall of the Roselle Center for the Arts.
In lieu of flowers, contributions may be made to the newly established "Frank B. Murray Memorial Scholarship" at the University of Delaware. Please send contributions to:
University of Delaware, Gifts Processing, 83 East Main St, 3rd Fl., Newark, DE 19716. Checks should be payable to "University of Delaware," with the scholarship name on the memo line.
Or visit our Make a Gift page and enter Frank B. Murray Memorial Scholarship on the Giving Form under "Other."