Laboratory Preschool studies Main Street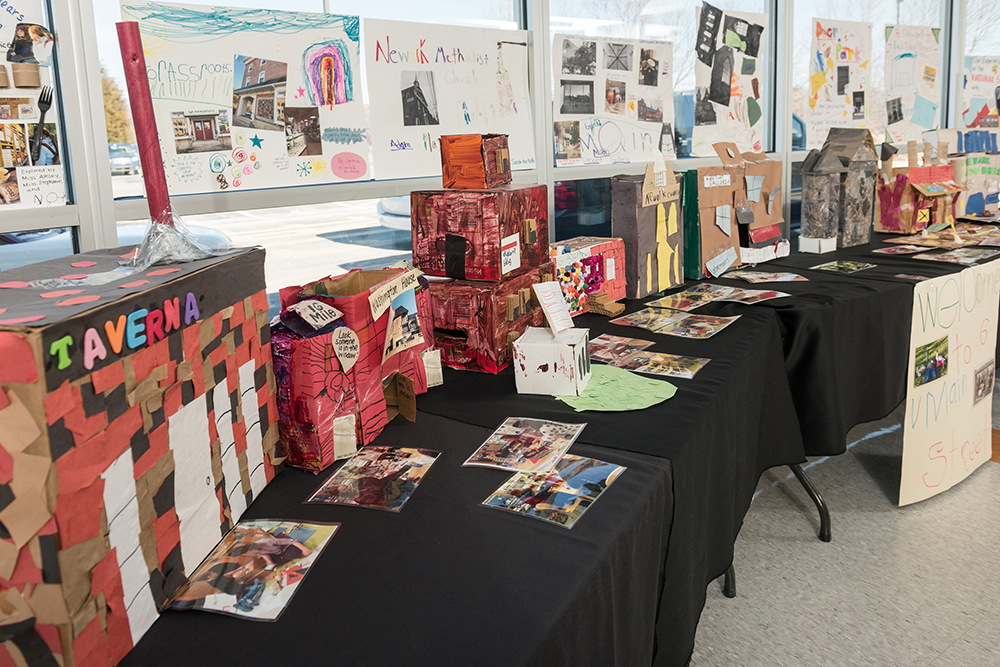 Faculty working at the UD's Laboratory Preschool created an engaging social studies curriculum to explain the concept of community to their pre-kindergarten/kindergarten class.
Laura Morris, PreK/K master teacher, and Jennifer Gallo-Fox, assistant professor of human development & family studies worked with students in UD's early childhood education class HDFS 413 to create the Main Street project. Student teachers organized a field trip to Newark's Main Street so the children could talk with business owners, study the buildings, and explore their uses over time. From this, they built an 18-foot model of Main Street.
The developmentally appropriate curriculum integrated literacy, math, art, history and even social/emotional development while emphasizing how "community" starts in the classroom and ripples outward into the larger society.
Much like the buildings being documented, the Main Street project has evolved over time. This was the fourth semester it has been taught at the Lab Preschool.
Gallo-Fox and Morris have increased the learning opportunities, encouraging the UD students to take a more active role in the planning, and fostering a more creative, participatory element for the children.
"This project helped both our lab preschool children and our UD students develop a greater appreciation of Newark," said Gallo-Fox. "Our UD students were struck by the dynamic nature of Newark's business and how the buildings have been repurposed over the years."
The presentation concluded with lunch provided by various Main Street merchants.
For more information, photos and video, visit UDaily and Newark Post.