Not all state-funded pre-K programs are created equal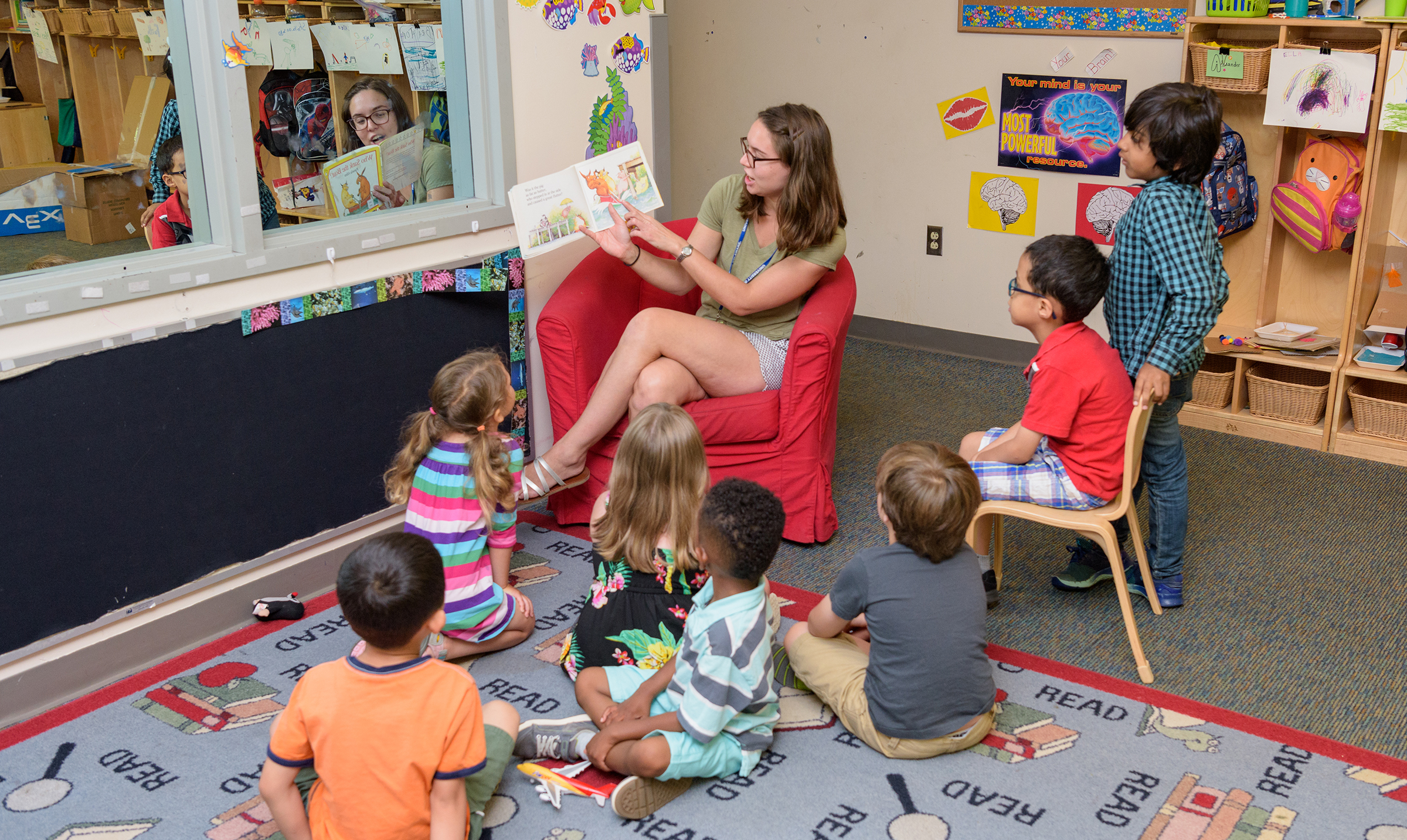 Not all state-funded pre-K programs are created equal. At least, that's according to a major new study co-authored by Jason Hustedt, associate professor in the Department of Human Development and Family Sciences, and research director at the Delaware Institute for Excellence in Early Childhood(DIEEC).
The research paper, "State Prekindergarten Effects on Early Learning at Kindergarten Entry," which was recently named the fifth most-read article in academic journals published by the American Educational Research Association (AERA), measured proficiency in emergent literacy, math and vocabulary skills in eight state-funded pre-K programs across the United States (Arkansas, California, Michigan, New Jersey, New Mexico, Oklahoma, South Carolina, and West Virginia).
When Hustedt, who was the principal investigator for the Arkansas and New Mexico portions of the study, and his colleagues combined data gathered from more than 8,000 children, they found that outcomes vary considerably from one state to another.
The study found that overall state-funded programs had positive impacts on literacy, math and vocabulary when students entered kindergarten; however, these gains were uneven across the three content areas. For example, children were especially successful in learning their letters but noticeably less so in other areas. Learning in math was moderate, and vocabulary gains were smaller, with some states scoring near zero.
Given wide variations in pre-K performance, the authors were unable to identify specific policies that will lead to positive outcomes. Because of this, policy makers should not assume the effectiveness of pre-K programs.
"There's been a great deal of interest in developing and refining state pre-K programs," said Hustedt. "I think it's really important for states to develop pre-K models and conduct research studies that are responsive to the context of that state."
"We recommend states develop more frequent, more rigorous, and broader evaluations of their pre-K programs," said co-author W. Steven Barnett professor and director of the National Institute for Early Education Research (NIEER) at Rutgers University. "Ideally, state pre-K programs would all employ continuous improvement systems that provide information at each level from the classroom to the capitol for planning and improvement of practice and policy."
AERA uses three measures to assess the popularity of journal articles: (1) the total number of times an article was downloaded in 2018; (2) the average number of times per month an article was downloaded (number of downloads divided by number of months an article was online); and (3) the number of downloads in the month when an article was downloaded most.
"Each of these articles exemplifies high-quality scholarship being published by AERA and being produced in the field of education research," said AERA Executive Director Felice J. Levine. "These articles also demonstrate that rigorously produced research improves our understanding of pressing education issues, helping to inform evidence-based practices and policies that best benefit students, educators, and the public."