NSF-funded research project aims to improve how students learn algebra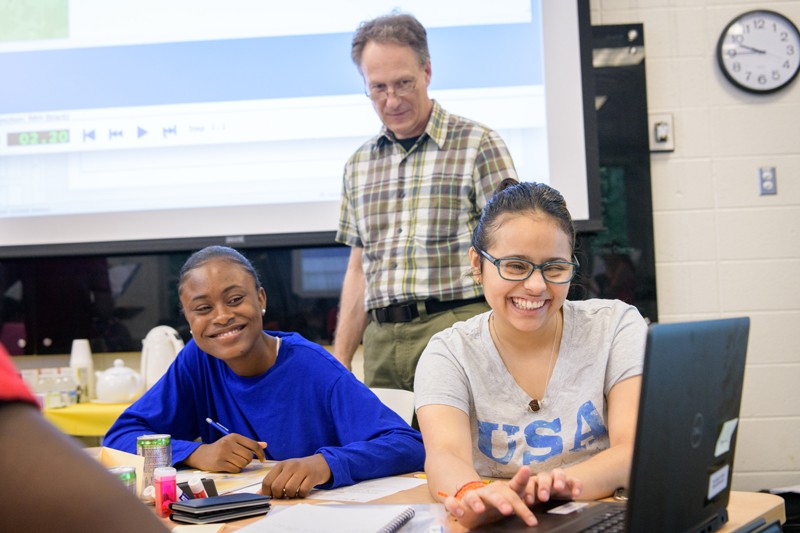 Have you ever learned something new only to realize that it's caused you to forget something old?
You're not alone, said Charles Hohensee, associate professor in the School of Education at the University of Delaware. The phenomenon, known as "backward transfer," is quite common, especially in math classrooms where prior knowledge acts as the foundation upon which new knowledge is built.
Consider how children in kindergarten learn about basic numbers, which becomes the foundation for arithmetic, followed by fractions, algebra, geometry and so forth — like rungs on a ladder. Like most teachers, Hohensee expected the new knowledge to supplement prior knowledge. But it didn't always work that way. In some instances, learning a new mathematical concept unintentionally hindered students' understanding of concepts taught earlier in the school year.
"Backward transfer in mathematics education has not been studied systematically," said Hohensee, who was awarded a $750,000 National Science Foundation (NSF) Faculty Early Career Development Program grant in 2017 to study backward transfer. "This research project will contribute to the field of mathematics education by expanding the application of knowledge transfer, moving it from only a forward focused direction to include, also, a backward focused direction."
During the first phase of the research project, Hohensee observed and interviewed four Algebra I classrooms and tested students' understanding of linear functions before and after the lessons on quadratic functions. Now in its second phase, the project is beginning to gradually scale up to develop and test new curriculum with students recruited from local high schools.
"This project may lead to new avenues for instructional improvement that could have far-reaching implications for mathematics teaching practices and curriculum design," said Hohensee.