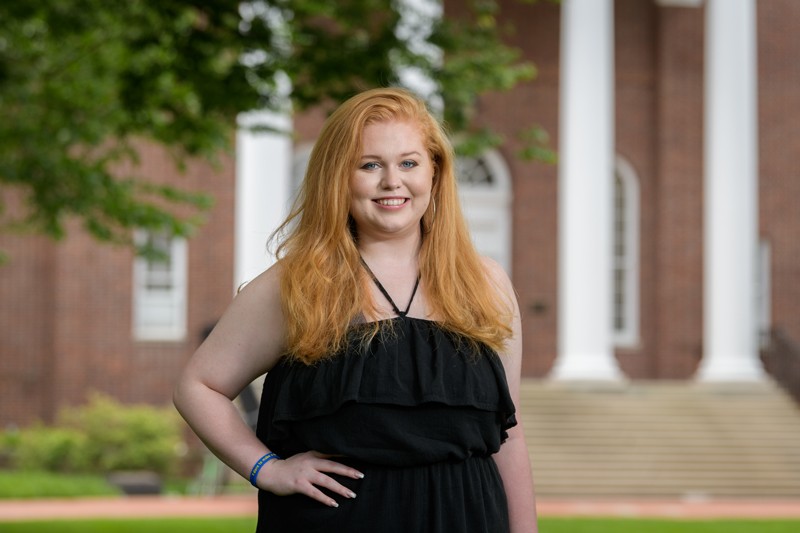 After a brain tumor, Mckenna Winnie found healing in a faculty research project
June 4, 2019
During the fall semester of 2017, Mckenna Winnie, a human services major in the Department of Human Development and Family Sciences, was just starting her sophomore year at the University of Delaware.
To that point, her college career was proceeding according to plan. Because of AP credits that carried over from high school, Winnie was ahead of schedule, slated to become a junior in the spring. She had an on-campus job and an off-campus job. Her grades were exceptional, and she was excited to be enrolled in courses relevant to her major and triple minors in disabilities studies, writing and cognitive science.
But then something happened she didn't plan for. She felt a pain in her upper arm. It was easy enough to ignore at first, especially with a full class load and two jobs. But the pain didn't go away. After a few days, the pain spread to her shoulder and down her arm. Winnie had a craniotomy and partial lobectomy of her right temporal lobe on Thursday, Dec. 14, 2017. Doctors removed a precancerous tumor.
With her head still shaven from brain surgery, Winnie interviewed for an undergraduate research position with Josh Wilson, assistant professor in UD's School of Education, who was recruiting assistants to help organize data for a grant-funded research project. "I was so impressed by Mckenna," said Wilson. "I really wanted to give her a chance."
Read the full article in UDaily.