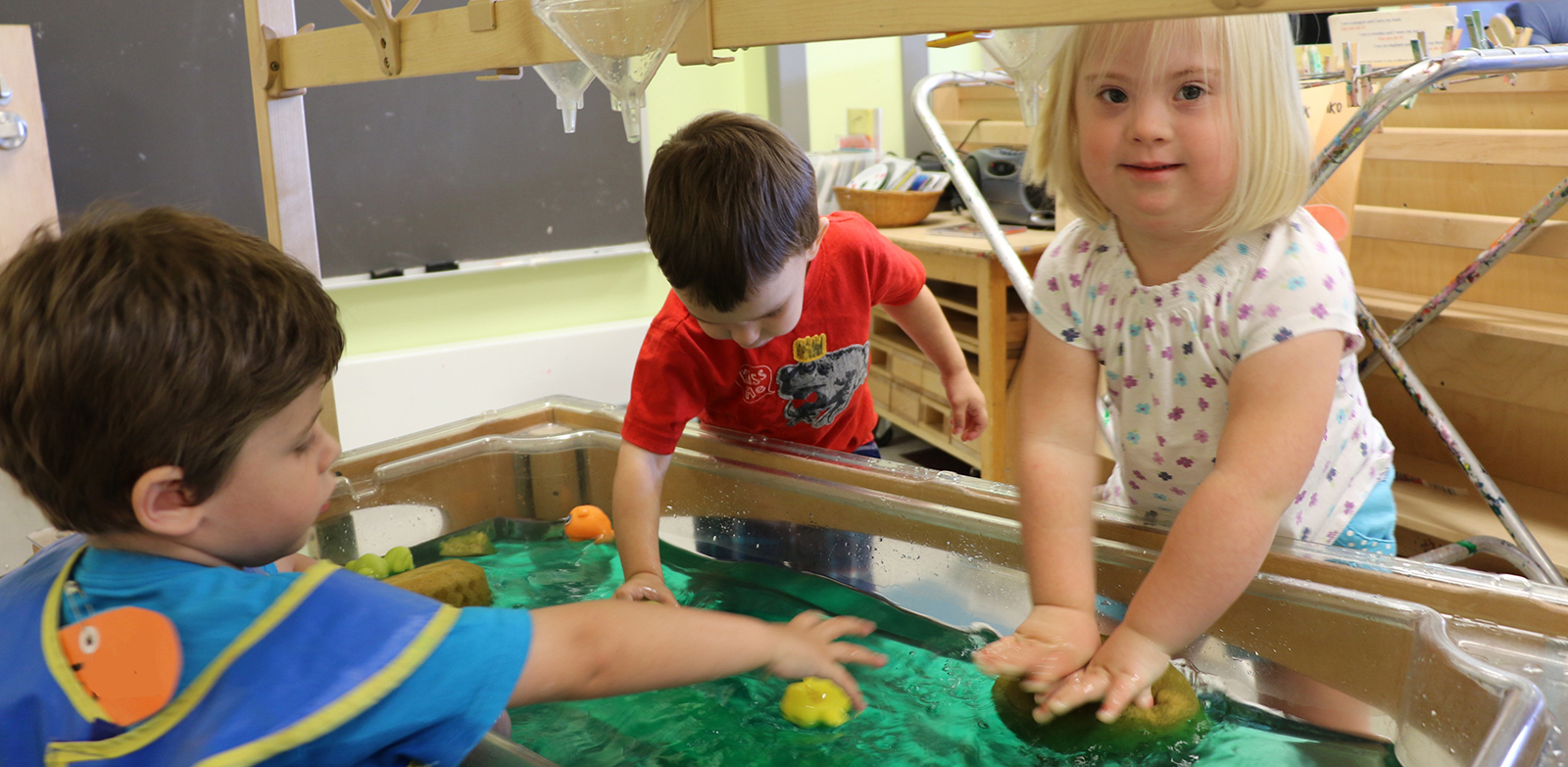 The College of Education and Human Development oversees several learning centers for children, providing hands-on experience for students in CEHD majors and many other programs, including physical therapy, nutrition, behavioral science, business and even engineering.
Early Learning Center With two locations in Delaware, the Early Learning Center offers quality child care and education for children ages 6 weeks to 12 years. Services for children and their families include: assessments; intervention services and parenting education; technical assistance and training for child care providers; a laboratory for faculty and student researchers; and a hands-on learning site for undergraduate and graduate students.
ELC Newark ~ 489 Wyoming Road, Newark The ELC Newark building is unlike any other childcare facility in the area. It is the place where lifelong learning begins and continues for students of all ages. Each of our 22 classrooms are equipped with observation booths, cameras, and microphones for UD students, researchers, and parents to use during the day. These booths allow for minimal distraction in the classroom while still giving parents the opportunity to see their child's day first-hand.
ELC Wilmington ~ 1218 B Street, Wilmington The ELC Wilmington is housed in the spacious Neighborhood House Building.  Located in the Southbridge Neighborhood, the ELC Wilmington provides a pleasant atmosphere for the children and families who make up our close-knit community. While we are a small center,the joy and laughter inside our walls is enough to fill a stadium.
Laboratory Preschool Located on UD's Children's Campus, the Lab Preschool services over 60 children ages two to five in an inclusive early education setting. Over 100 UD students per semester receive instruction in early childhood education, research, and human service practices in the school. The Lab School also serves as a research site for faculty conducting investigations in language development, social-personal development, curriculum implementation, and other topics.
New Directions Early Head Start  This interagency program is designed to serve women who are pregnant, and families who have children between the ages of birth and 36 months. Programs at participating centers give children with and without disabilities an equal opportunity to learn together. The home visitor program guides women through pregnancy, supports parents with parenting skill training and monitors the development of the young children in the family.
The College School (TCS) This specialized school serves children in grades 1-8 with learning differences, helping them become successful learners. By providing small class sizes and an individualized, highly structured program of instruction, TCS is able to help students narrow the gap between potential and achievement. Curriculum and instruction are developed by UD faculty members, while student teachers and researchers gain valuable insights in the fields of education and human development.