School Leadership Conference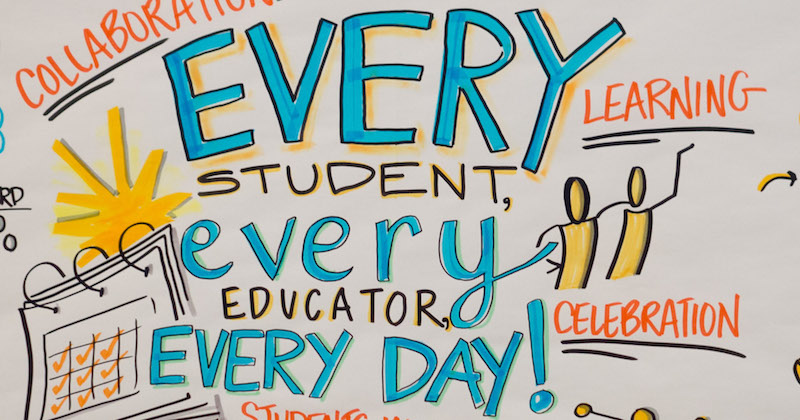 Event is attended annually by over 400 teachers and school leaders
June 19, 2019
The Delaware Academy for School Leadership (DASL) at the University of Delaware is a professional development, research and policy center working to improve public education by developing leaders.
On Wednesday, June 26, DASL will host its 17th Annual Policy and Practice Institute at Dover High School. This is a premier event for education leaders in Delaware and surrounding areas and is attended annually by over 400 teachers, school leaders, district leaders, board members, education policymakers and Department of Education staff.
The theme for this year's conference is "A Million Dreams."
"I have so many dreams for Delaware students. I have always believed that we have most of the answers we need to solve our greatest challenges within the buildings where we work," said Jackie Wilson director of DASL and assistant professor in the School of Education. "I have found that educators are creative and entrepreneurial when it comes to solving challenges with limited resources. I have seen the commitment and extraordinary things that are taking place in Delaware schools, and we should celebrate the good work we have accomplished."
Also participating in the event will be UD's Center for Disabilities Studies, which will host a table providing information on autism support, as well as the Partnership for Public Education, which aims to identify shared goals, facilitate the exchange of knowledge and resources, and foster meaningful and lasting partnerships between UD and the broader Delaware educational community, including educators, families and organizations.
For further information, please visit: http://www.dasl.udel.edu/annual-conference/
Article by Jordan Howell