School Success Center Director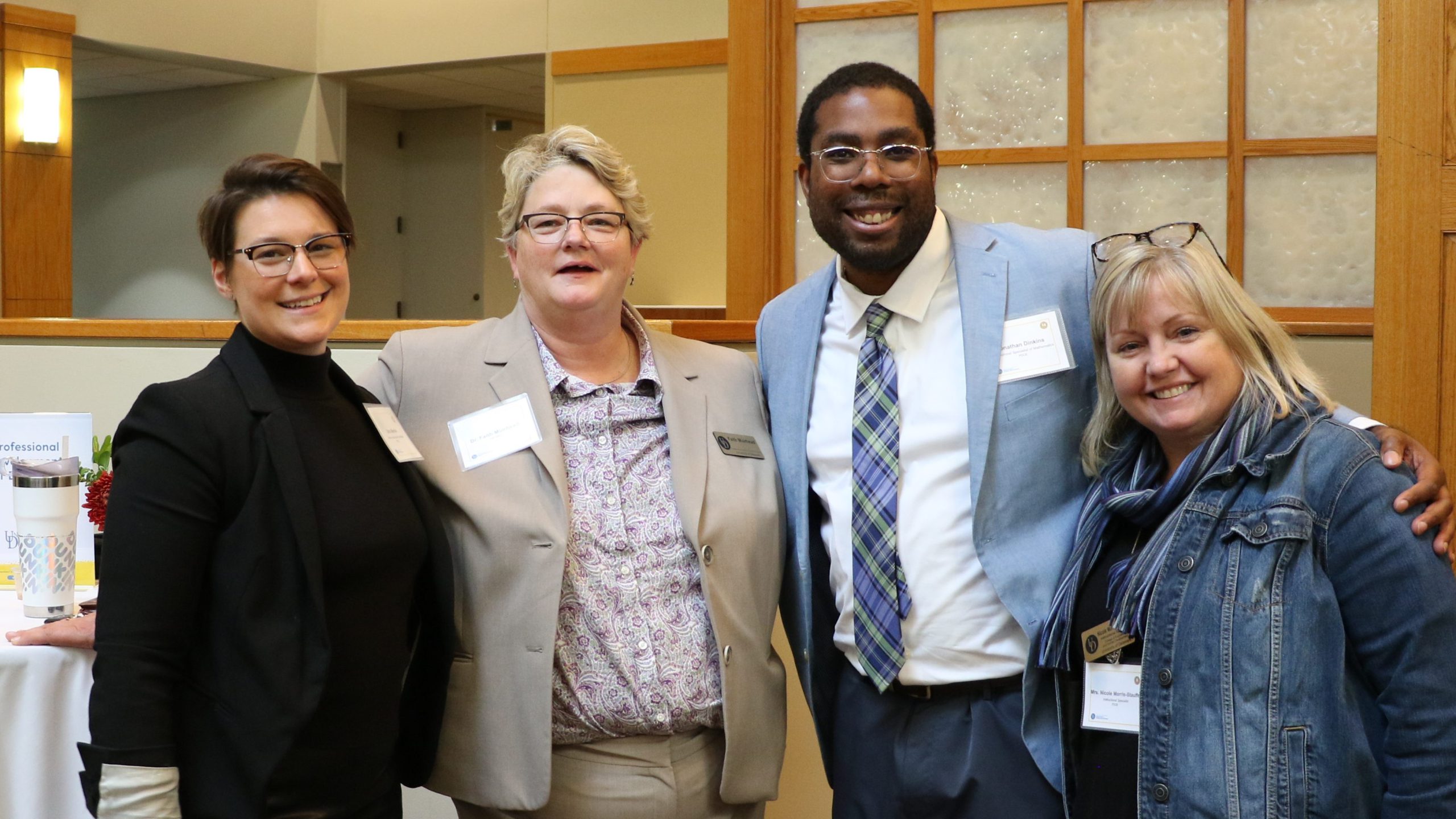 The College of Education and Human Development names director of School Success Center
November 10, 2022
Housed in the University of Delaware College of Education and Human Development, the School Success Center (SSC) combines the Professional Development Center for Educators (PDCE) and the Delaware Academy of School Leadership to offer schools and districts a new model of systemic, integrated support for teachers and school leaders.
Beginning November 2022, Faith Muirhead, senior associate director of PDCE, will lead the SSC in this work as its new director.
"As the new director of our SSC, Faith brings exceptional expertise in high-quality instruction and curriculum materials, professional development and school partnership, as well as a commitment to removing the barriers to equitable teaching and learning at the K-12, university and policy levels," said Gary T. Henry, dean of CEHD and professor in the School of Education (SOE) and the Joseph R. Biden Jr. School of Public Policy and Administration. "I'm looking forward to following her progress over the next year, especially after the glowing comments we received from superintendents, the Delaware Department of Education and other school representatives after our SSC launch event on October 21."
About Faith Muirhead
Since 2014, Muirhead has served as senior associate director of PDCE, specializing in mathematics instruction. She also teaches courses within the SOE and the Department of Mathematical Sciences and advises within the SOE's Ed.D. in Educational Leadership program. Muirhead earned her Ph.D. in Curriculum, Instruction, Teaching, and Teacher Education at Michigan State University and has taught prospective teachers for nearly two decades, focusing on practice-based teacher education.
Her research interests include the professional learning of prospective and practicing mathematics teachers, equity in K-16 schools, building thinking classrooms and classroom-based coaching. She currently serves as co-principal investigator on a National Science Foundation-funded DRK-12 grant studying problem-posing-based learning in middle school classrooms. She is also writing a book reflecting on her coaching work, tentatively titled RealTime Mathematics Coaching: A How-To Guide.
"The potential impact of refocusing our work through the SSC in partnership with school districts is exciting," Muirhead said. "The SSC will work to design models we can offer to school districts to help district leaders identify some possible root causes of systemic instabilities. We can offer to collaborate with districts to facilitate rigorous needs assessments, root cause analysis, district-wide improvement, school improvement and capacity-building for school leadership. We can support school districts to study their successes and bright spots and find ways to share their learning broadly to help other districts bring these successes to scale."
To partner with UD or learn more about the SSC, visit https://www.udel.edu/academics/school-success/
Header image caption: Faith Muirhead with attendees at the University of Delaware School Success Center launch event.
Article by Jessica Henderson. Photos by Shelly Silva and courtesty of the Professional Development Center for Educators.