Suicide prevention research led to a career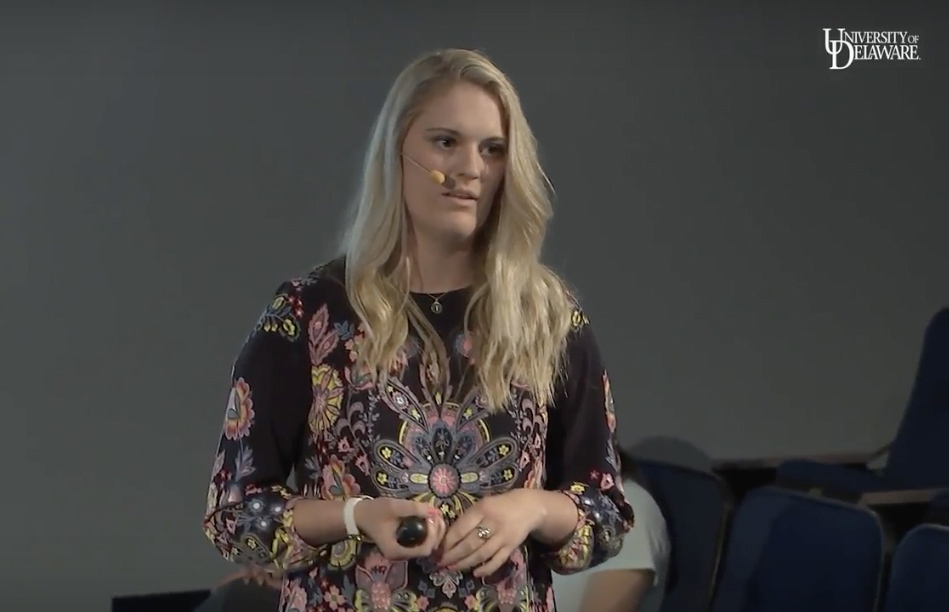 Taylor Ryan, a graduate of the HDFS 4+1 program, conducted and presented her research every year as a student at UD. As a master's student, she began to research a topic very close to her heart, which she presented during the 2018 Steele Symposium "Opening the Gates: Universities and Suicide Prevention." This poignant message, delivered in a TedTalk like manner, outlined the issues and possible solutions. Upon graduation, Ryan obtained a position where she can continue to help people struggling with mental health issues.
See Ryan's stirring video presentation at CEHD's Steele Symposium
As a senior human services major minoring in disability studies and public health, Ryan spent the summer as a service-learning scholar working on the National Leadership Consortium on Developmental Disabilities. She conducted research with Professor Steve Eidelman and Professor Nancy Weiss.