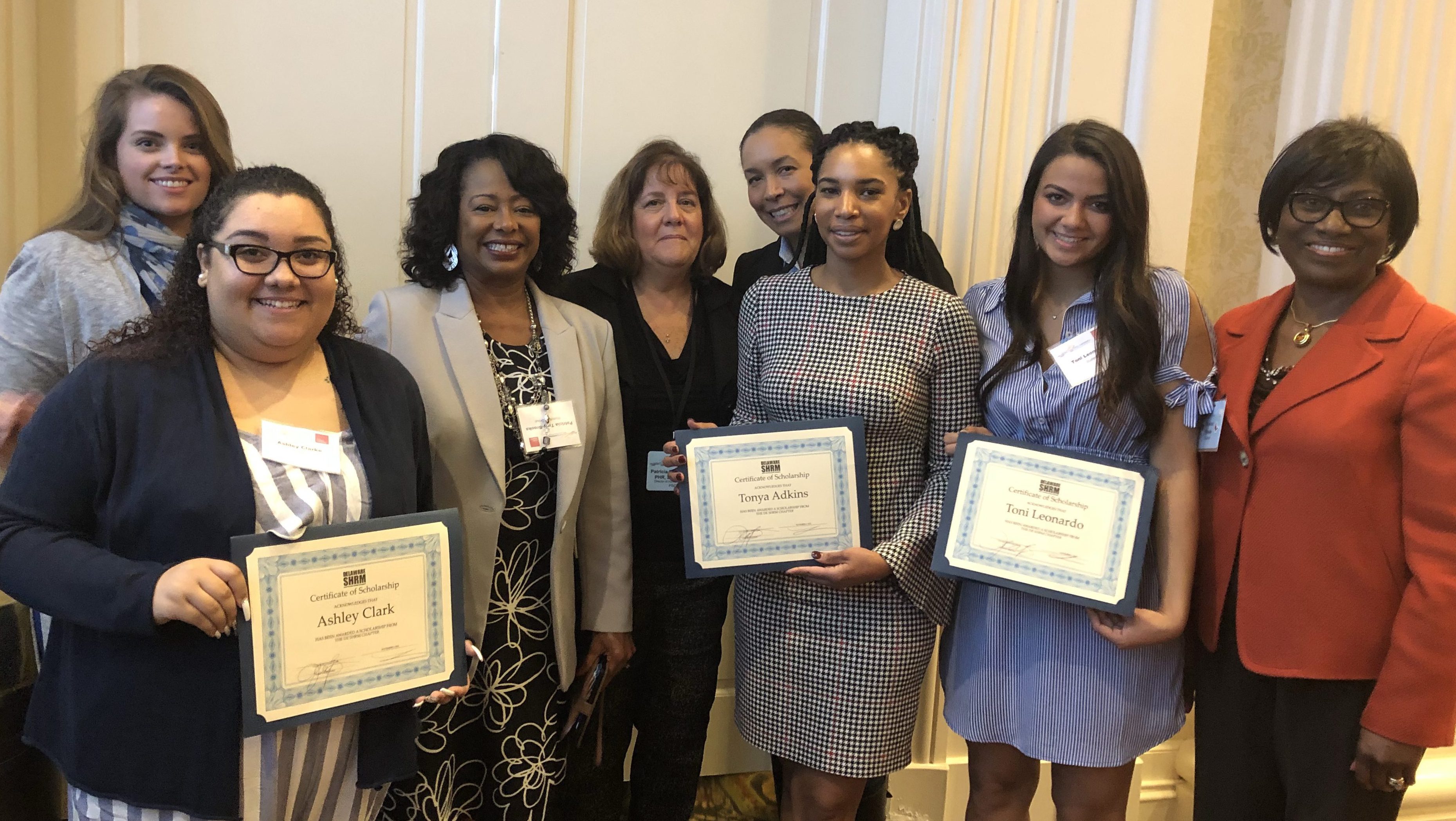 When Toni Leonardo became a student at the University of Delaware, she was looking to combine her passion for meeting new people with an interest in business. She found that the newly launched Human Resources Administration major aligned perfectly with her interests. The curriculum includes courses in several academic disciplines including business, communications, human development, interpersonal relationships and counseling.
The interdisciplinary major offered by UD's department of human development and family sciences (HDFS) includes a minor in organizational and community leadership through the School of Public Policy and Administration.
In addition to coursework, students in HRA gain on-the-job training during 450 hours of internship experience in a human resources organization.
Leonardo's 50-hour internship with Cumberland Insurance Group in the summer before her junior year, played a pivotal role in her decision to specialize in HRA. She gained valuable knowledge about aspects of a company's HR department including benefits, job descriptions and payroll systems, and she participated in management meetings, webinars, and even the company's annual auditing.
Coursework accompanies the internships, and Leonardo received professional development training on topics such as interview preparation, networking, stress management and ethics in the workplace.
"My favorite part of the HDFS community is the faculty," said Leonardo. "This major has allowed me to take the same professors for multiple classes and build strong relationships with them."
As a result of her experience at UD, Leonardo received a scholarship through the Delaware Society for Human Resource Management (Delaware SHRM). She qualified, in part, because of the recommendation letters she received from her HDFS advisor Danielle Dolan and her supervisor at Cumberland Insurance Group.  Not only was Leonardo grateful for the funding, but by participating in the nomination process, she was able to expand her connections in the Delaware SHRM community.
"I expect this will help me as I pursue my 400-hour internship in my senior year," said Leonardo.
Being a student at UD has offered Leonardo many other great opportunities for personal and professional growth. She discovered new passions through her sorority (Chi Omega), studied abroad in Italy, and volunteered in a number of organizations including UDance and Friends 4 Friends (F4F). And thanks to the flexibility of her HRA major, she was able to squeeze in extra winter session and night classes to obtain a minor in Business Administration, giving her an additional advantage as she pursues her career.
Leonardo is hoping to combine her degree with her previously obtained cosmetology license and work in the Human Resources department of the corporate beauty industry. During her next year and a half at UD, we can expect more exciting things from Leonardo as she continues her education and explores her passions.