Transformational School Leader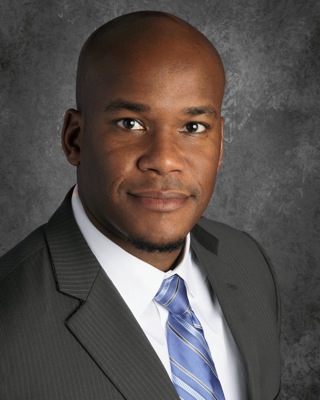 Three time alumnus Lamont Browne, executive director of EastSide Charter School and Family Foundations Academy, has been selected to receive the Ryan Award, a national award honoring transformational school principals.
Established by the Accelerate Institute, the Ryan Award recognizes principals of urban schools who have demonstrated accelerated results in underserved schools with a significant population of low-income and minority students.
Browne received his bachelor's degree in finance from UD in 2002, a master's degree in curriculum and instruction in 2004 and his doctorate in educational leadership in 2009.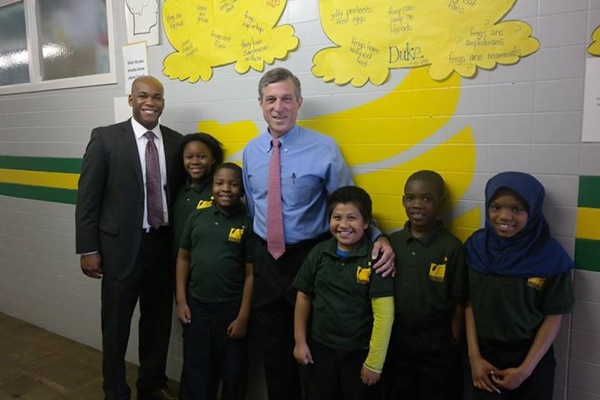 In 2011, he assumed the role of head of school at EastSide Charter School in Wilmington, the first charter school in the country to be founded in cooperation with a public housing authority. At that time, the majority of EastSide's low-income, high-need student population was struggling to meet academic benchmarks on state assessments, with only 28 percent of students scoring "proficient" in reading and 37 percent in mathematics.
To address this daunting gap in student achievement, Browne focused his efforts on enhancing teaching instruction and professional development. Partnering with three other charter schools, Browne developed the Teaching Excellence Framework, an alternative teacher evaluation system that included regular, unannounced classroom observations, individualized feedback and plans of action for improving classroom instruction.
In contrast to many schools, the leadership team at EastSide Charter spends less time on evaluation reports and more time developing and coaching teachers.
"We use a variety of strategies to help improve teachers' practice, whether it's modeling lessons for them, doing role-plays, working with them to redesign their lesson plans or co-teaching with them," said Browne. "Every time we observe teachers, we videotape the lesson and use that tape to guide our coaching — like an athlete looking at game film to review their practices and make improvements."
In addition to creating opportunities for professional development, Browne fosters a positive, encouraging environment for EastSide students and helps them develop relationships with their surrounding community.
"We want our students to have a sense of who they are and that they are very valuable. Our goal is to help them develop a great deal of confidence, become productive members of society and provide them with an opportunity to give back. For example, our kids are out in the community three times each year providing services for their neighbors and other organizations," said Browne.
Three years into Browne's tenure, the academic performance of EastSide Charter rose dramatically, with 58 percent of students achieving proficiency in reading (an increase of 30 percentage points), and 63 percent reaching proficiency in math (an increase of 26 percentage points).
Central to Browne's leadership philosophy is his commitment to educational equity and underserved, urban schools.
"My entire career has been spent exclusively in urban environments," said Browne. "I am driven to provide students from disadvantaged backgrounds and underrepresented ethnic groups with the quality education that is often taken for granted in suburban neighborhoods and often non-existent in the inner city. All students deserve the opportunity to become successful and productive members of our society, regardless of their race, class, culture or geographic residence."
Browne will join the University of Delaware this fall as an adjunct instructor in the Delaware Academy for School Leadership's new Principal Preparation Program. This program offers individuals with a master's in education and teaching experience an alternate route to principal certification. "I am thrilled to accept a role in this new and very important endeavor at the University of Delaware," said Browne.