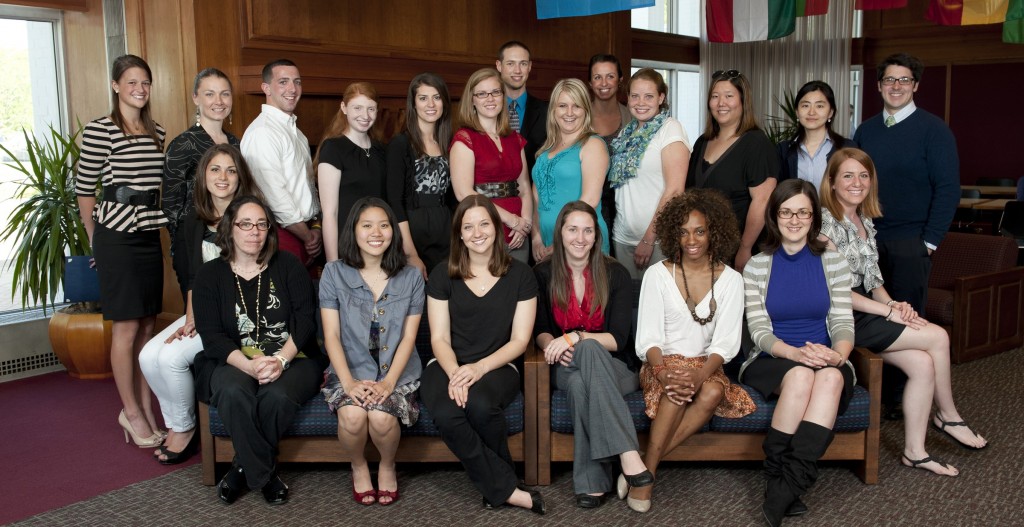 The College of Education & Human Development is dedicated to developing solutions to the problems faced by schools and the challenges encountered by children, youth and families around the world.
Our Mission is to make a difference, by advancing knowledge through research; preparing leaders in education and human services; and serving the citizens of Delaware, the nation and the world. See how we impact our community on this 2016 video.
Average Annual Enrollment
Alternative Routes to Certification
1 Associate of Arts
4 Undergraduate
10 Master's/Specialist
4 Doctoral
2016/2017 Graduating Class:
96% of participating UD's education majors passed their national teacher performance assessment (edTPA or PPAT)  required to obtain a Delaware teaching licensure/certification as of July 2017. The pass rate nationally is 72%.
Students will provide over 171,000 hours of service tutoring children, providing assistance to individuals with disabilities,  community support services and student teachin
94% of 2016 CEHD graduates obtained a teaching position or entered graduate school within 6 months.
2017 UD Education Students – Classroom Experience: 
861 placements made in early fields and methods courses
313 student teaching placements
35% of students were placed in high needs schools
Our alumni have received 2018 Leaders to Learn From designation, National History Teacher of the Year, Ryan Award for exceptional school leadership, served as Delaware's Secretary of Education, and been inducted into the Grassroots Hall of Fame by the National Association of Community Health Centers.
College Programs
Academic Units – School of Education and Human Development & Family Studies
The graduate education program was ranked 45th in the nation by U.S. News & World Report in 2018. The report surveyed 392 schools granting doctoral degrees.
Centers – 5 Research Centers and 3 Living Learning Laboratories, along with support services for students and the community. In 2016, our education centers provided professional development training to 10,000 early childcare providers, 2,000 educators and 500 school leaders in Delaware and neighboring states.
New Programs and Initiatives
Research Funding and Initiatives 
$20 million externally-funded expenditures in 2017 (see our Research website for details)
Implementing ESL reading interventions
Evaluating writing instruction for students in first grade and community college
Working to reduce food insecurity in the Bahamas
Investigating obstacles to rehabilitation success in substance users due to stigma
Developing math instruction to address learning difficulties, especially with fractions.
Created Orthopedics in Action, an interdisciplinary education kit with engineering
The history of our College, dating back over 100 years.