Answering the Call for Social Workers in Delaware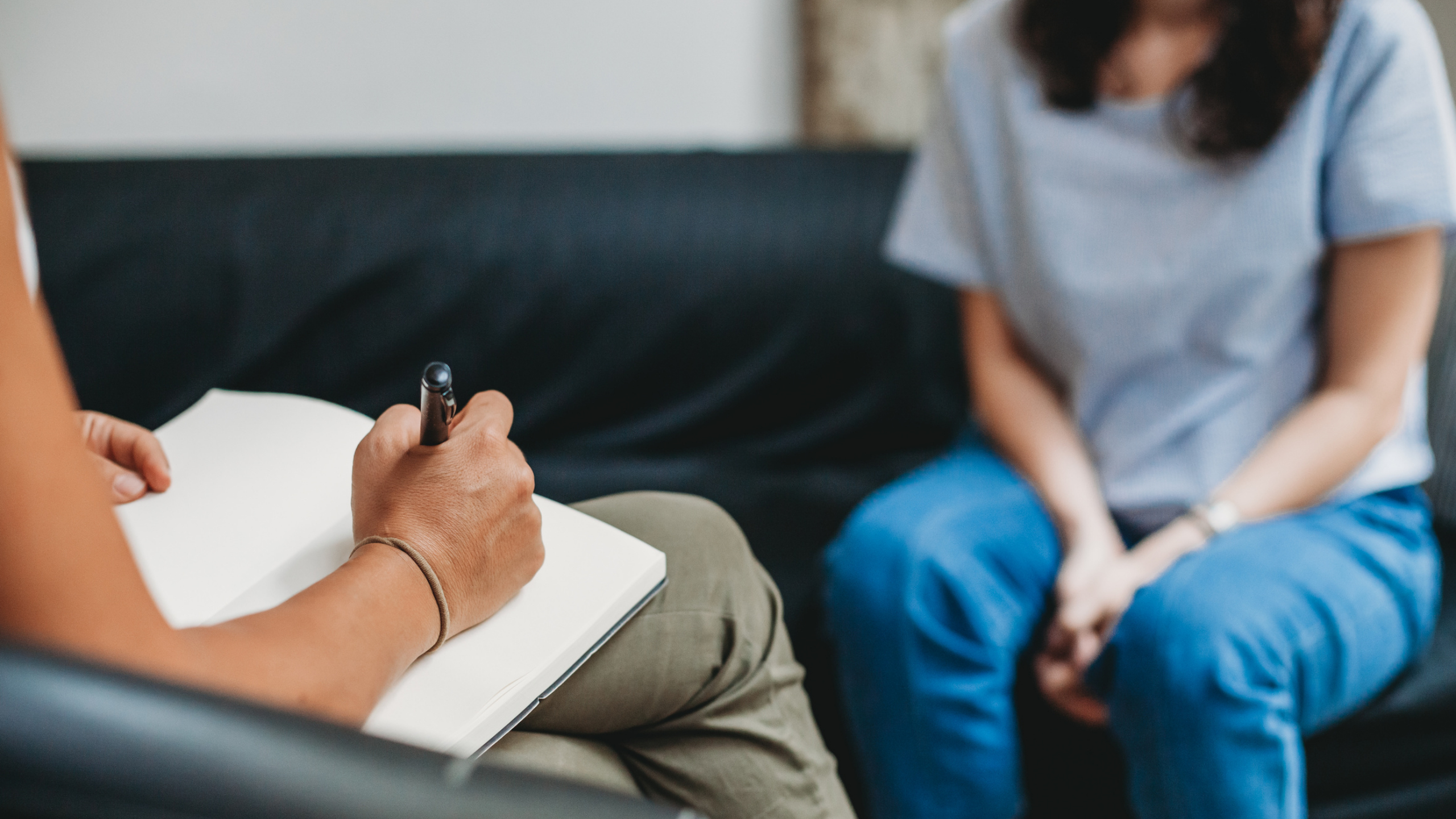 Program director Ohiro Oni-Eseleh will lead forthcoming master's of social work program at University of Delaware
September 5, 2023
The COVID-19 pandemic upended everyday life as families within Delaware and across the nation grappled with school closures, struggled with rising rates of unemployment and navigated new physical and mental health challenges. While the most acute challenges of the pandemic are now behind us, many communities are still contending with its economic, social and mental health effects. 
Within Delaware, the pandemic exacerbated the need for social workers who provide vital health and well-being services. Social workers offer mental health treatment, support families through major life changes and facilitate access to affordable food, housing and healthcare, among many other roles. Yet, despite this need, Delaware's institutions of higher education currently offer only one graduate program in social work. 
With a forthcoming master's of social work program, the University of Delaware College of Education and Human Development (CEHD) will further address this critical need and complement the state's current offerings. Ohiro Oni-Eseleh, an experienced program director and researcher in the field of social work, joined CEHD on July 1 and will serve as the program director of the forthcoming master's in social work program. 
Social work services 
Social workers support individuals and families through a wide range of life changes or challenges, including adoption, divorce, aging, terminal illness and loss of housing or employment. In fact, social workers are uniquely positioned to support communities in times of crisis; they are trained to step into high-stress situations and provide immediate support by connecting families with services. These professionals are especially vital members of historically-disadvantaged communities. Even before the pandemic, social work programs were evolving to address increasing socioeconomic disparities, changing health policies and shifting social justice theories.
"Social workers also play an important role in mental health," Oni-Eseleh said. "Psychiatrists are medical doctors who can prescribe helpful medications, and psychologists offer psychotherapy and psychological testing. But, in social work, you're expected to see the whole individual. When you're approaching mental health treatment as a social worker, you are looking at the whole person and the person's environment and how the environment may be impacting the mental health state of the individual."
Many social workers work within medical hospitals, psychiatric hospitals and community mental health clinics that offer a range of psychotherapy services, depending on the patient's need. They also work in schools with children of all abilities and their families to support students' development, implement policies related to the educational environment and connect families to other resources. 
The need for social work in Delaware 
During the pandemic, the need for these professionals sharply rose as the need for mental health treatment, socio-emotional services and healthcare increased. 
"During the pandemic, many people, for the first time, began to pay very close attention to their mental health," Oni-Eseleh said. "So, the need for people who are trained in providing mental healthcare skyrocketed. Organizations like community mental health clinics, hospitals and departments of health and human services no longer had the staff to provide care for the number of people that were coming to them, and it's still the case."
In education specifically, a July 2022 National Center for Education Statistics study found that more than 80% of U.S. public schools reported that the pandemic negatively impacted student behavior and socio-emotional development. In partnership with families and teachers, social workers can lead interventions that foster these students' self-awareness, self-management, social awareness, relationship skills and responsible decision-making. 
The U.S. Bureau of Labor Statistics projects that the national need for social workers will grow 9% from 2021 to 2031. This growth roughly equates to about 74,700 openings for social workers each year, on average, over the next decade. 
Within Delaware, there were 762 unfilled social work positions, on average, as of October 2022. And, 100% of the school-based positions and 73% of the non-school-based positions required job candidates to hold a master's degree in social work. 
A research-informed approach 
To answer this need, CEHD will develop a researched-informed, student-centered and community-engaged master's program in social work under Oni-Eseleh's leadership. 
Oni-Eseleh envisions three possible concentrations within the master's program: 1) clinical practice, providing training in mental health and psychotherapy; 2) organizational leadership, providing training for leadership roles; and 3) gerontology, providing training on caring for Delaware's aging population. 
His development of the program will be informed by his professional practice as director of social work in home healthcare organizations, his previous experience in program development and by his research in social work. His research has focused on the role of social work in alleviating poverty, the marginalization of historically underrepresented groups, eldercare and partnerships between home healthcare nurses and social workers, among other topics. His work has been published in the International Journal of Research in Business, Economics and Management, Paradigms and the American Journal of Hospice and Palliative Medicine, among other publications. 
"I am a very strong believer in the use of research to inform practice, and so, I always crave opportunities where I can see research informing practice and practice informing research as well," Oni-Eseleh said. "The University of Delaware, as a Research 1 university, actually provides an opportunity to expand thinking, and I think in social work, that's what we need." 
About Ohiro Oni-Eseleh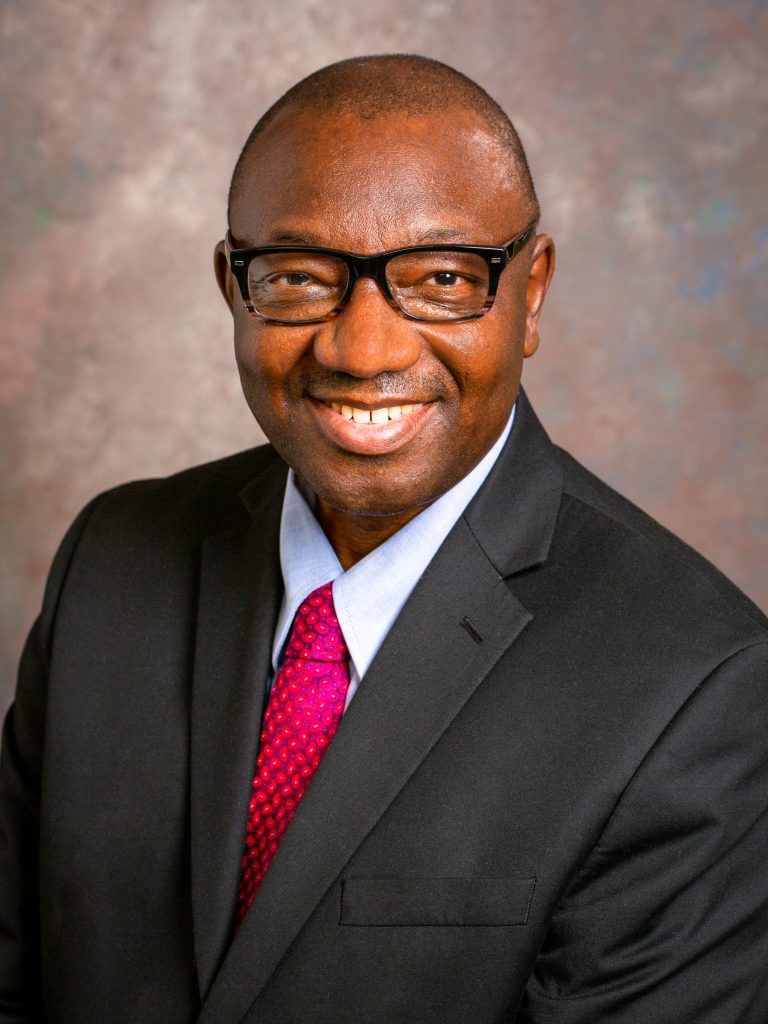 Prior to joining CEHD, Oni-Eseleh served as the assistant dean of program development and community engagement in Adelphi University's School of Social Work. He also served as the director of the Adelphi's Hudson Valley Center. In these roles, Oni-Eseleh taught across the master's of social work curriculum and was instrumental in building and expanding the programs and services of the Hudson Valley Center. 
At Adelphi, Oni-Eseleh also co-chaired the Anti-Racism Taskforce of the School of Social Work and served as a member of the university's Diversity Implementation team. 
Prior to entering academia, he held management positions in several healthcare organizations, supervised their social work departments and led efforts in program development. 
Article by Jessica Henderson with Audrey Altieri. Headshot by Maria Errico.