Catching Up With Friends 2017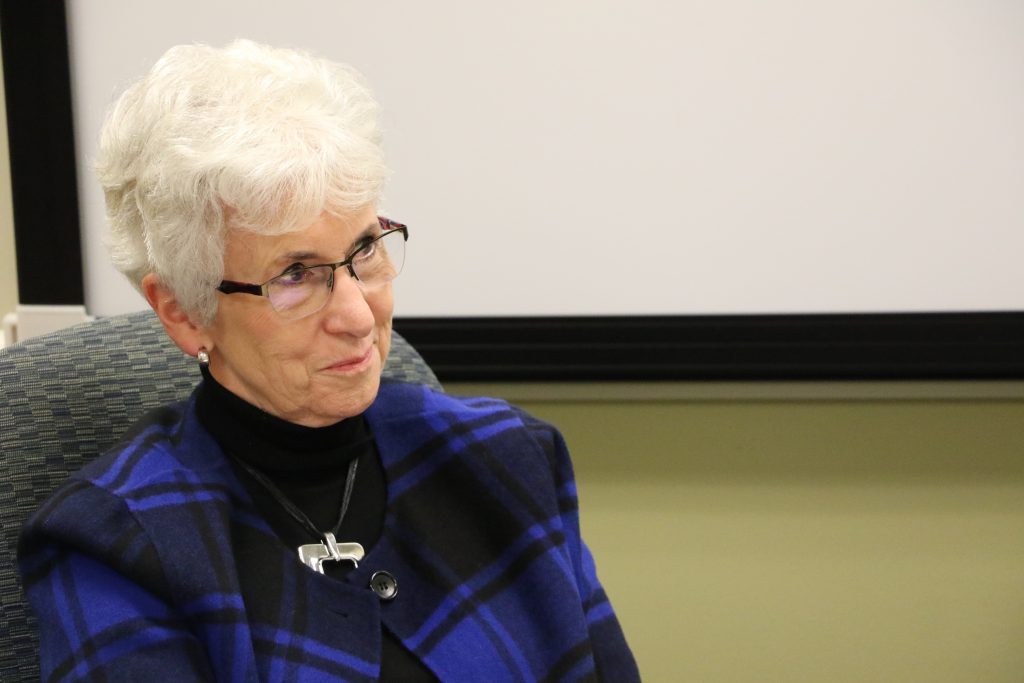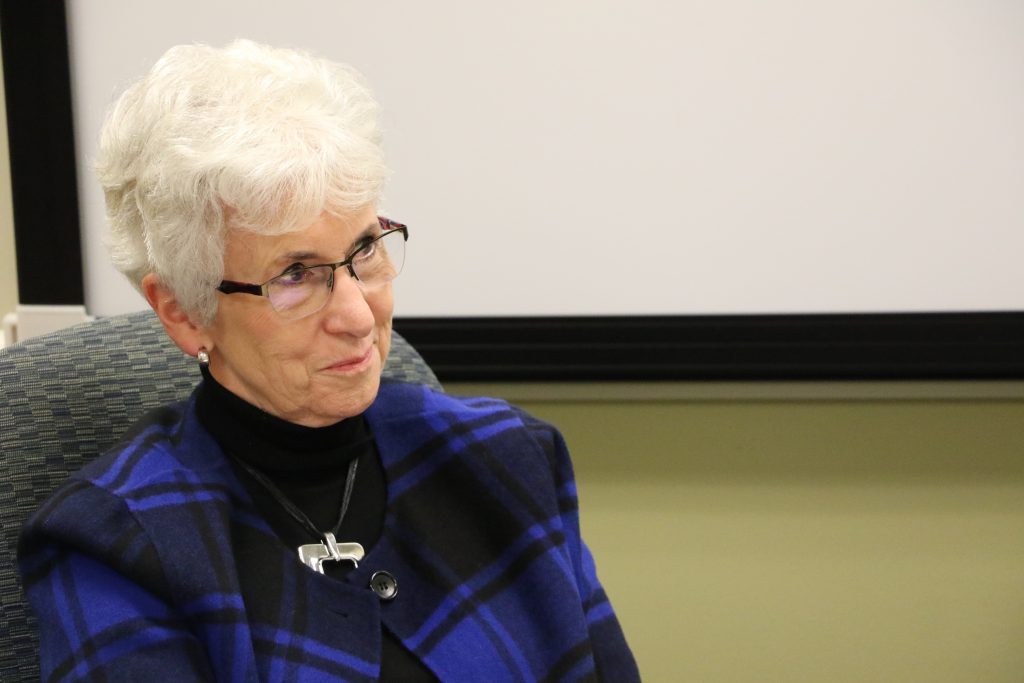 Catching Up With Friends 2017
Alumni are an important part of our CEHD family.
See what exciting news has been happening in their lives in 2017!
Click to see past updates from classmates.
Erin Cassel, M '10, assistant principal at Gallaher School in Christina School District, was named 2017 Delaware's Outstanding Elementary Assistant Principal of the Year by the National Association of Elementary School Principals.
Kendra DeMicco, MAT '13, has created a program called Building Leaders 4 Peace (BL4P), bringing together young adults in war-torn countries for a week-long Peace Camp. This summer, she held 3 Peace Camps in Colombia, Turkey and Iraq.
Laura Hansen, ETE '16, is teaching 5th grade in Mystic Valley charter school in Massachusetts.
Harpreet Kaur, M '17, obtained a position in Cecil County Public Schools working as an ESOL teacher.
Trisha Medeiros, EdD '10, has been appointed as Ursuline Academy's sixth president, effective July 1, 2017.
Meghan McLean ECE '12, is the ‪Manager of Sports Training and Competition at Special Olympics Florida.
John Scali, EdD '11, an integrated science teacher at MOT Charter High School in Middletown, received the Presidential Award for Excellence in Mathematics and Science Teaching in 2016– the nation's highest honor for math and science teachers.
Matt Schifano, ARTC, was one of three teachers selected to receive the National Association for Alternative Certification (NAAC) Conference Award for Outstanding New Educators. He teaches 6th grade keyboarding at Selbyville Middle School in Delaware.
Brooks Twilley, ARTC, was named 2016 All-Pro Teacher of the Year by the Philadelphia Eagles and  Axalta Coatings Systems. Twilley is a STEM teacher at Mount Pleasant High School in DE.
Latiaynna Tabb, MS '15, founded Tabb Management, a community relations firm that supports mission driven organizations (non-profits, small businesses, and creative professionals)
Nicholas Baker, EdD '09, received the national Mel Miller Outstanding Social Studies Leader award by the National Social Studies Supervisors Association. This annual award honors one supervisor or leader in the country for promoting the common interest of social studies, encouraging improvement of social studies instruction, and bringing together social studies supervisors and leaders. Baker is a curriculum supervisor for the Colonial School District.
Emmanuel Caulk, ETE '96, M '02, was selected by Education Week as one of 2018's Leaders to Learn From. Caulk is superintendent of Fayette County School District in Kentucky. He was featured in UDaily in 2015 when he accepted this position.
Rachel Goldwasser  ETE '04, M.Ed., married Daniel Sheehan in 2016. Their story was profiled in USA Today/News Journal in 2017.
Dorrell Green, M '04, was appointed as Director of Innovation and Improvement for the Delaware Department of Education by Gov. John Carney.
Mark Holodick, Ed.D '08, superintendent of the Brandywine School District, was named the 2016-17 Delaware Superintendent of the Year by the Delaware Chief School Officers Association.
Meghan King, HS '09, was promoted to director of training and development for SoDel Concepts, an award-winning hospitality group with 10 restaurants in southern Delaware.
Greg Meece, M '04, is director of the Newark Charter School in Delaware. In 2017, Newark Charter was named a National Blue Ribbon School by the U.S. Department of Education.
Melanie Mitchell, HS '05, is pursuing an Ed.D in educational leadership at California State University, Long Beach.
1980's
Rita Landgraf, HS '80, secretary of the Delaware Department of Health and Social Services (DHSS), will join the University of Delaware College of Health Sciences(CHS) as professor of practice and distinguished health and social services administrator in residence in 2017.
Beverly Stewart, M.Ed. '84, founder of Back to Basics Learning Dynamic, was named a Top 100 Semi-Finalist for the John Maxwell Transformational Leadership Award.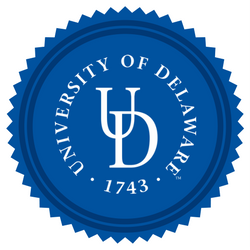 Carol D. Marsh, ETE '77, has published a Nowhere Else I Want to Be, a powerful memoir describing her experiences as founder and director of Miriam's House, a Washington, DC, residence for homeless women living with AIDS. After retiring from Miriam's House, she founded an online school, Forum for Growth in Service, with courses geared to support service providers.
1950's
On Oct. 10, eight alumnae from CEHD's class of 1959 visited Alison Hall for a Tea Party reunion. Back in the day, 'Teas' were command performances with hats and white gloves, providing students the opportunity to learn good etiquette, proper serving techniques, and balancing teacups while standing and talking.  The Queen Hens, as they refer to themselves, were joined by Dean Vukelich and current students in CEHD to share experiences from then and now.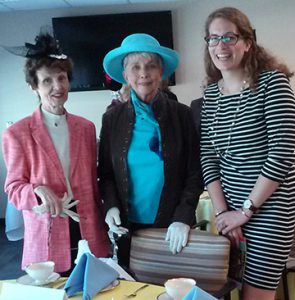 Carolyn Clark Baylis of Newark, Del., passed away on Nov. 9. Baylis graduated from UD in 1954 with a degree in home economics and became a master seamstress, creating hundreds of dolls, bears and angels. She is survived by her husband Frank, daughters, Susan Gibbons and Sharon Graham, 5 grandchildren and 2 great-grandchildren.
Mary Jane Strattner-Gregory of Hockessin, Del., passed away on Feb. 26, 2017. She served as a faculty member in the department now known as Human Development and Family Studies, retiring after 20 years in 1983.
The Strattner-Gregory Graduate Child Advocacy Award was established in her honor in 2010. If you would like to make a contribution to her fund, please contact Andrew Walpole, Asst. Dir. of Development at (302) 831-0930.
(Please note, majors have changed over the years. Degrees are now referred to by their current listing, whenever there is an applicable equivalent.)
CEHD – College of Education and Human Development
ECE – Early Childhood Education
ETE – Elementary Teacher Education
HDFS – Human Development and Family Studies
HE – Home Economics (now HDFS)
HR – Human Resources (now HDFS)
HS – Human Services
TESL – Teaching English as a Second Language