Catching up with Friends 2018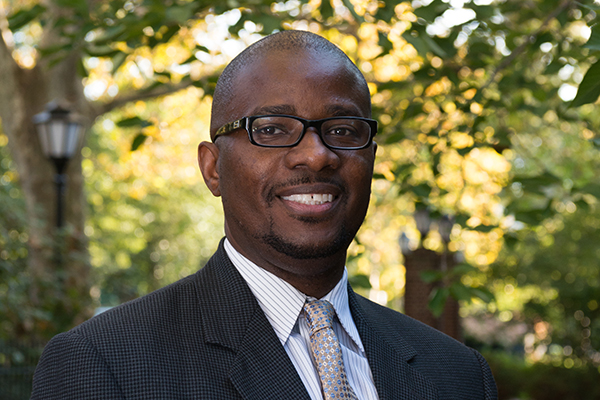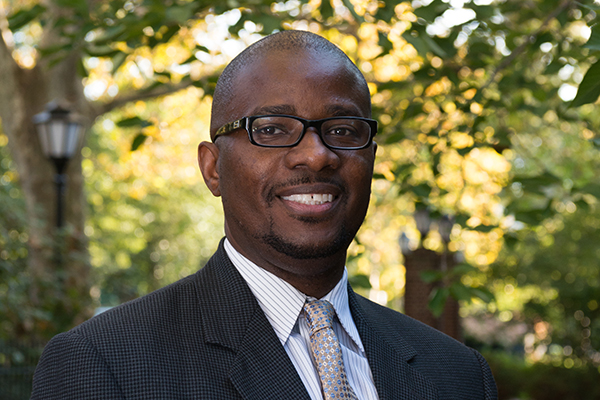 Catching Up With Friends 2018
Alumni are an important part of our CEHD family.
See what exciting news has been happening in their lives in 2018!
Click to see past updates from classmates.
During the CEHD Alumni Weekend Reception on June 1, 2018, we presented four awards to noteworthy alumni:
Dawn Alexander, B.S. '93 – Excellence in Education Award
Corey Miklus, E.D. '14 – Leadership and Community Service Award
Barbara Prillaman, Ed.D. '08– Service to CEHD Award
Valerie Harlow Shinas, Ph.D. '12 – New Graduate Alumni Award
Aubrey Bennett, ETE, is a first grade teacher at Eagles Nest Elementary School in Unalaska, Alaska.
Olivia Blythe, HS '17, is a Training and Education Specialist at DC SAFE (Survivors and Advocates for Empowerment). While at UD, she conducted undergraduate research on domestic violence.
Alyson Cavanaugh, HDFS '10, is a Research Scientist at Frank Porter Graham Child Development Institute, UNC Chapel Hill. She is also serving as Project Manager on two research projects funded by the Institute of Education Sciences (IES) evaluating a self-regulation intervention for early elementary school students and developing an intervention to support middle school students' self-regulation.
Jeremy Gross, ETE '18, obtained a position at Cherry Hill Middle School in the Cecil County school district teaching 6th grade science.
Emily Halliday, AA, BS.Ed. '18, is a 2nd Grade Special Education Teacher at Welch Elementary School in the Caesar Rodney School District.
Brenna Hassinger-Das, Ph.D. in Education '13, assistant professor of psychology at Pace University, is the lead scientist for Urban Thinkscape–taking old urban streetscapes and redesigning them into playful areas that inspire children and families moving, thinking, and talking about language, literacy and STEM.
Erika Komp, AA, BSED '18, is teaching English as a Foreign Language this summer at the Wust Summer School for English Language, Theater, and Music in Wust, Germany. The selection process was extremely competitive. Erika is also leading an art class and a STEM challenge workshop. In the fall, she will join the special education staff at Southern Elementary School in Delaware.
Alison Hooper, M'13, Ph.D. '17, received an award for Outstanding Dissertation from the American Educational Research Association (AERA) during their 2018 Annual Meeting. Her dissertation was completed at UD. She is now an assistant professor at University of Alabama.
Shane Palkovitz, HS, '13 is spending January on tour in Mexico & Central America, playing music from his most recent albums.
Taria Pritchett, English Education '12, is teaching at Mount Pleasant High School in DE. She is also a published author and motivational speaker, advocating for women's empowerment through "Born FIERCE: How to Unleash the Confident Woman Within."  In the summer 2018, she served as a peer mentor for UD's Mandela Washington Fellows program.
Sophia Sadock, ETE '17, is working as an ELL teacher in the Brandywine School District. She is currently pursuing her M.Ed. in Literacy at the University of Delaware.
Jessica Schulz, HDFS M '13, PhD '15, authored one of ProQuest's 25 Most-Accessed Dissertations and Theses. During November 2017, this graduate work was one of the most-accessed of 2.1 million full-text graduate works across all subject areas on the ProQuest® Dissertations & Theses Global™ database. Schulz is now the Evaluation & Research Coordinator for NJ's Delsea Regional, Franklin Township, and Elk Township school districts.
Natalie Ventura, ETE '17, is teaching in the Unionville-Chadds Ford School District in the same classroom where her 2nd grade teacher inspired her to become an educator.
Rusland Belokopyty, HS '09, became a Double Del when she married Jon Blum, B.S., Oct. 21, 2017.  Their engagement/wedding was featured in July 22 News Journal.
Emmanuel Caulk, ETE '96, M '02, was selected by Education Week as one of 2018's Leaders to Learn From. Caulk is superintendent of Fayette County School District in Kentucky. He was featured in UDaily in 2015 when he accepted this position.
Kevin Fitzgerald, PhD '03, superintendent of Caesar Rodney School District was name National Superintendent of the Year in 2018 by the National Association of School Superintendents.
Jeffrey Lawson, Ed.D. '00, was named superintendent of Cecil County Public Schools (CCPS) in May 2018. Prior to this, he had served as associate superintendent of education service for CCPS. He was instrumental in introducing the Bookworms curriculum to CCPS – a successful literacy program developed by UD professor Sharon Walpole.
Ashlee Upp, ETE '09,  third grade teacher at Allen Frear Elementary School was honored as the 2018-2019 Caesar Rodney School District (Delaware) Teacher of the Year.
Evdokia Lagakou, M'93, lives in Greece where she works as a clinical psychologist at the Child and Adolescent Mental Health Department of a Community Mental Health Center that is run by the 1st Psychiatric Department of the Medical School of the National and Kapodistrian University.
1960 – 1980s
Kathleen R Hopkins, '63, is an instructor and former Executive director for National Institute for Learning Development. In 2010, she authored a book, Teaching How to Learn in a What to Learn Culture, for K-12 teachers.
Rita M. Landgraf, HS '80, is a professor of Practice and Distinguished Health & Social Services Administrator in Residence and Director for the UD Partnership for Health Communities on UD's STAR Health Sciences campus.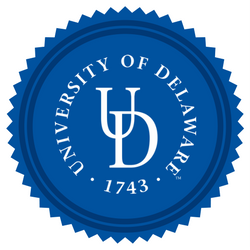 Meredith Sullivan Chapman, M.Ed. '17, passed away on April 23, 2018 at the age of 33. She earned her bachelor's degree in communication and a master's degree in educational technology at UD. In April, she had joined Villanova University as assistant vice president for marketing and creative services. Prior to that, she had served as senior director for marketing at UD, and held adjunct faculty positions in the Department of Communication and the Lerner College of Business and Economics.
A celebration of life was held on Monday, May 14, 2018 in Mitchell Hall.
(Please note, majors have changed over the years. Degrees are now referred to by their current listing, whenever there is an applicable equivalent.)
CEHD – College of Education and Human Development
ECE – Early Childhood Education
ETE – Elementary Teacher Education
HDFS – Human Development and Family Studies
HE – Home Economics (now HDFS)
HR – Human Resources (now HDFS)
HS – Human Services
TESL – Teaching English as a Second Language