CEHD Faculty and Staff Honored in National Historic Recognition Project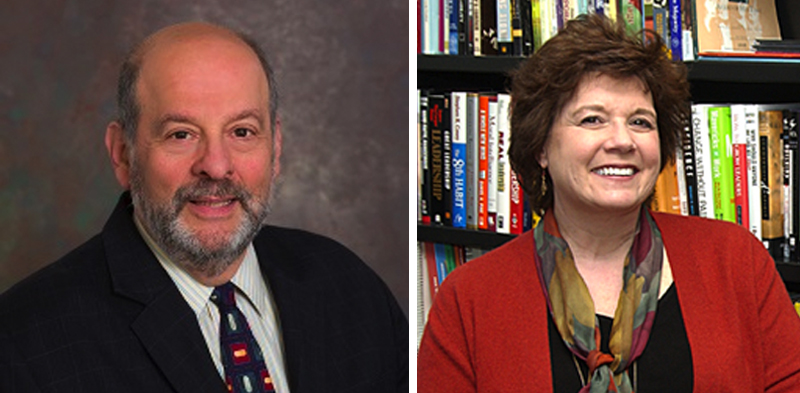 UD's National Leadership Consortium on Developmental Disabilities has announced that Steven M. Eidelmanv, H. Rodney Sharp Professor of Human Development and Family Science, and Nancy Weiss, director, have been selected for recognition in The National Historic Recognition Project: 2000-2020 for their significant contributions to nationally significant research, practice, public policy and advocacy initiatives that enhanced quality of life for people with intellectual and developmental disabilities.
For more than a decade, Weiss has spearheaded efforts to end the use of aversive procedures on people with disabilities. The unprecedented 2020 Food and Drug Administration (FDA) ban on electric shock devices used for behavior control is directly attributable to her work. Eidelman's leadership in policy and advocacy has resulted in the development and mentorship of national leaders who continue to impact the most progressive legislation and regulations for people with disabilities. Together, Weiss and Eidelman created the National Leadership Consortium and have developed an internationally renowned leadership development program, impacting more than 2,500 leaders worldwide. They have dedicated their efforts to assure that the next generation of leaders has the resources, skills and values needed to develop, transform, and lead individualized, inclusive supports that are designed with and responsive to people with intellectual and developmental disabilities.