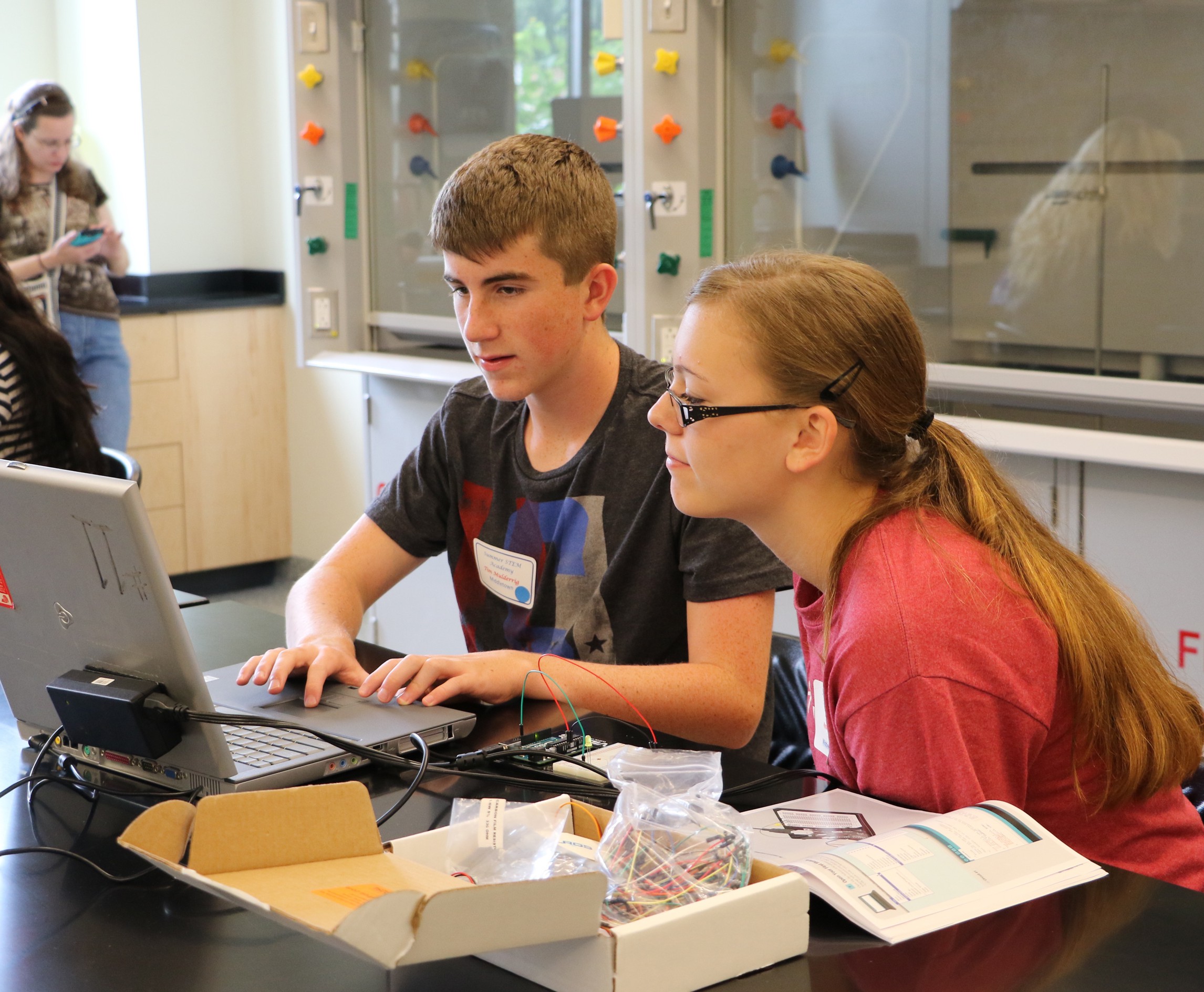 In case you were away this summer, and are afraid you missed all the exciting CEHD news, we've listed a few of our highlights:
Research
Students and faculty from CEHD and across campus participated in UD's Summer Scholars program, exploring topics from affordable housing to dance-related math curriculum.
A $5 million IES grant will help researchers Henry May and Elizabeth Farley-Ripple establish the Center for Research Use in Education (CRUE). This center will explore how we can better understand the way educators think about, value and integrate education research, allowing researchers to be more effective at translating their research to practice. 
Allison Karpyn, CRESP, partnering with Wholesome Wave, received a USDA Grant to Evaluate Effectiveness of Incentives at Farmer's Markets – to make locally-grown food available to underserved families through nutrition incentive programs at farmers markets, community health centers, neighborhood stores and hospital systems.
Conferences
Our faculty traveled around the world, educating and inspiring audiences.
Charles MacArthur/David Coker/Liz Farley-Ripple (Denmark) presented papers at the International Association for Research in L1 Education (ARLE) in June including,"An observational study of the nature and variability of first-grade writing instruction in the United States."
Bahira Trask/Barbara Settles (Ireland) RC06 Family research committee annual seminar: 2015 individualization, internationalisation and family policy:
Trask provided a plenary speech "Familialization and de-familialization policies in Asia at the beginning of the 21st century" and a presentation "The interplay of work and family in the US context: ideals, realities, and social policies."
Settles presented "Eligibility, Responsibility, and Advocacy: The Tension between recognizing the individual and relevant family and intimate ties."
Steven Eidelman (Israel) addressed the 6th International Conference on Disabilities with a presentation on "What`s Wrong with Hostels, Villages, Intentional Communities and, Yes, Institutions: An Advocacy and Funder`s Viewpoint."
Zoubeida Dagher (Brazil) attended and presented at the 13th Biennial Conference of the International History, Philosophy and Science Teaching Group, where she was sworn in as president of the IHPST.
Service – Locally and Globally 
Our Professional Development Center for Educators held workshops throughout the summer, helping teachers learn how to better integrate STEM lessons into their curriculum, create more inclusive classrooms and encourage positive behavior in students.
Rob Palkovitz (HDFS) traveled to Africa to support Waterbrook Hills, a charity he helped to   establish, to enhance availability of clean drinking water, to reduce the challenging effects of poverty, and to increase social justice, education, health, and positive emotional climates of individuals in challenging circumstances.
More than sixty 4-7 grade students attended OET's New Arc Academy in July, learning about simple machines. Students programmed EV3 Lego robots, assembled a chaos tower (a Rube Goldberg type machine), designed 3D printing projects, programmed apps using Scratch and were visited by the Delaware State Police bomb squad.
Look for other news on Facebook, Twitter, and the CEHD student blog.