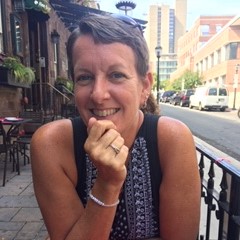 Stephanie Kotch-Jester
Associate Director of Undergraduate Studies and Assistant Professor
Dr. Stephanie Kotch-Jester is Associate Director of Undergraduate Studies and an assistant professor in the School of Education at the University of Delaware. She also serves as the Elementary Teacher Education (ETE) program coordinator and coordinates the vertical model of field experience with Appoquinmink and Christina School Districts. Her current research interests include improved field experiences for pre-service teachers through coteaching, novice teacher conversation groups and assessment of student learning.
Prior to her current position at UD, Dr. Kotch-Jester compiled 25 years of diverse educational experience that includes Child Care Director, Administrative Director, Classroom Teacher, Professional Development Instructor, Elementary/Middle School Science Specialist, and UD Instructor.
In 2003 and 2011, she was recognized with the University of Delaware Faculty Senate Award for Excellence in Undergraduate Academic Advisement.
Educational Background
Ed.D., Educational Leadership, University of Delaware, Newark, DE, 2014
M.Ed., Instruction, University of Delaware, Newark, DE, 2000
B.S., Education, Clarion University of Pennsylvania, Clarion, PA, 1987
Professional Experience
Associate Director of Undergraduate Studies, School of Education, University of Delaware, 2018–present
Assistant Professor, School of Education, University of Delaware, 2017–present
Instructor, School of Education, University of Delaware, 2000–2017
Elementary Science Specialist, Smyrna School District, Smyrna, DE, 1998–2000
Classroom Teacher, Smyrna School District, Smyrna, DE, 1990–1998
Recent Professional Awards
Excellence in Undergraduate Academic Advisement, University of Delaware, 2011
Excellence in Undergraduate Academic Advisement, University of Delaware, 2003