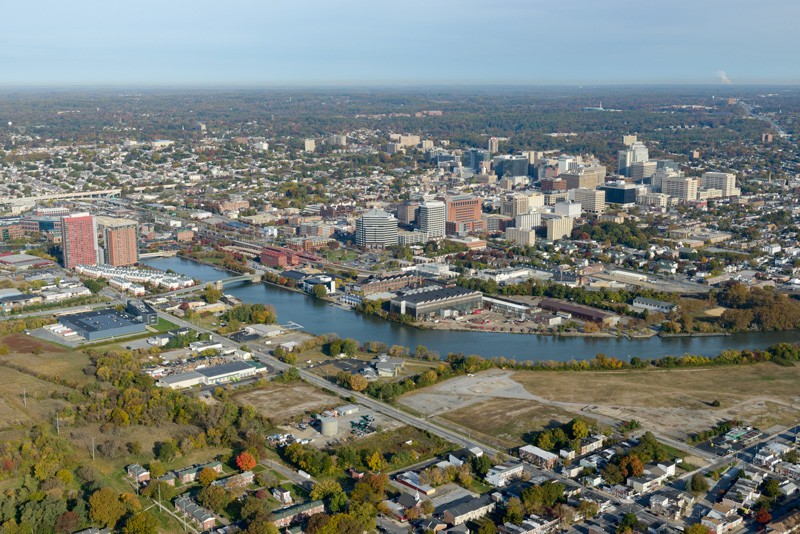 UD professor shares her work on the U.S. affordable housing crisis
October 5, 2020
Lack of affordable housing is a crisis both nationally and in the state of Delaware, where there are currently only 24 affordable rentals for every 100 extremely low income (ELI) renters. According to data compiled by the National Low Income Housing Coalition, nearly one quarter of Delaware renter households qualify as ELI, and the state is short more than 15,000 affordable rental units. Nationally, the shortage stands at 7.2 million affordable units and counting. Although relatively few of these renters will experience homelessness, many will be forced to spend more than one-third of household income on rent — known as "rent burdened" — and are more likely to become trapped in a cycle of poverty through no fault of their own.
"There is not enough affordable housing for the number of people that need it," said Ann Aviles, associate professor in the Department of Human Development and Family Sciences at the University of Delaware, noting that this problem disproportionately affects racial minorities. "Black and brown communities are more likely to be burdened by housing costs, which means they are more likely to experience a housing crisis."
Aviles has been studying the affordable housing crisis most of her adult life, starting in Chicago, where she conducted qualitative research on the lives and educational experiences of homeless youth for both her masters and doctoral theses. She is a specialist in education policy affecting students and families of color experiencing poverty, homelessness, incarceration and mental health issues.
Now in Delaware, Aviles studies housing instability among Delaware public school students and participates in local housing initiatives, such as the H.O.M.E.S. (Housing Opportunity Mobility Equity Stability) campaign, which advocates for a housing policy agenda that is focused on creating more high-quality, affordable rental units, expanding home ownership and ending homelessness.
"For us at H.O.M.E.S., we really think about housing as a human right rather than as a commodity," said Aviles. "What we mean by that is that everyone should have access to safe, affordable, consistent and stable housing, which means the cost of housing is in line with people's actual wages."
What makes the problem different in Delaware is the state's size, said Aviles. Compared to Chicago — where the number of individuals seeking housing assistance far surpasses the roughly 1,000 or so Delawareans experiencing housing insecurity — Delaware's problems may seem small. But size can be deceptive.
Because Delaware has a small population, proportionally the problem is in some ways worse than in larger population centers, because a lack of affordable housing is exacerbated by other small state problems, such as the lack of reliable public transportation in rural areas and public schools under stress. To make matters worse, the state's minimum wage is stuck at $8.75 per hour, which means a renter earning that wage would have to work 100 hours per week, or about 2.5 full time jobs, to afford a two-bedroom apartment at the current market rate of $1,142 per month, according to Housing Alliance Delaware.
One priority for the H.O.M.E.S. campaign, said Aviles, is to rethink the minimum wage as a "housing wage," or how much a person would have to make in a full time position to afford an apartment without being rent burdened, which in Delaware would equal about $22 per hour.
"We shouldn't have this huge disparity in the number of people that would like to live somewhere but just can't afford to do so," said Aviles. "There's definitely concern about the commodification of the housing market and corporations treating homes as financial instruments, seeking to profit off communities where they do not live, and therefore are not impacted by blight or over-crowded housing."
Aviles will be working with a local community organization and youth from the Riverside community to understand and examine the REACH Riverside redevelopment project in northeast Wilmington, one of the sites where she conducted surveys and interviews for the Street PAR Health Project in collaboration with UD Prof. Yasser Payne. The project, which stands for Street Participatory Action Research, is designed to explore links between health, economic opportunity and physical violence among Black youth and adults ages 16 to 44. Unlike other academic research projects that parachute into communities to gather data and then leave, Aviles and Payne built partnerships and compensated participants for their time and intellectual property.
This approach, said community activist Shardae White, helped to increase turnout and ensure the project was a success.
"There is an affordable housing crisis in Delaware, and too often the people in charge make bad decisions because they don't understand a neighborhood," said White. "Their research gave us insight because the data came from the community and became the voice of the community, which helped the people in charge to make informed decisions. Their work is truly giving the community a voice, and it's necessary, and it's needed."