Promoting School Leadership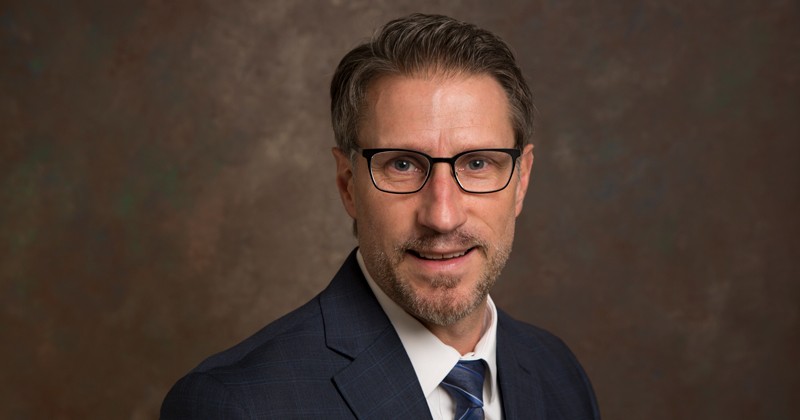 Award-winning superintendent of Brandywine School District joins UD
March 25, 2020
After 10 years as leader of Delaware's Brandywine School District, where he oversaw 16 schools serving more than 10,000 students, superintendent Mark Holodick has joined the Delaware Academy for School Leadership (DASL) at the University of Delaware as a senior leadership specialist.
DASL is a professional development, research and policy center working to improve public education by developing leaders. Holodick, who was named statewide superintendent of the year in 2017 and Delaware School Administrator of the Year 2016, will serve as the lead faculty for DASL's Principal Preparation Program beginning spring semester 2020. Holodick is also a proud UD alum, having earned his doctorate in education in 2008 from the College of Education and Human Development.
"Mark understands the complexity of school improvement as well as the skills and knowledge principals need to lead complex school systems," said Jackie Wilson, director of DASL and assistant professor in UD's School of Education. "His experience as a former principal and current superintendent will be instrumental in helping DASL continue to revolutionize the principal preparation field in Delaware and beyond as we partner with school districts to invest in principal pipeline programs."
In his new role at DASL, Holodick will leverage his decades of experience in education leadership to coach teachers, principals and assistant principals as they take the next step in their careers.
Article by Jordan Howell | Photo by Maria Errico