School of Education Director to become Dean of University of Illinois Urbana-Champaign's College of Education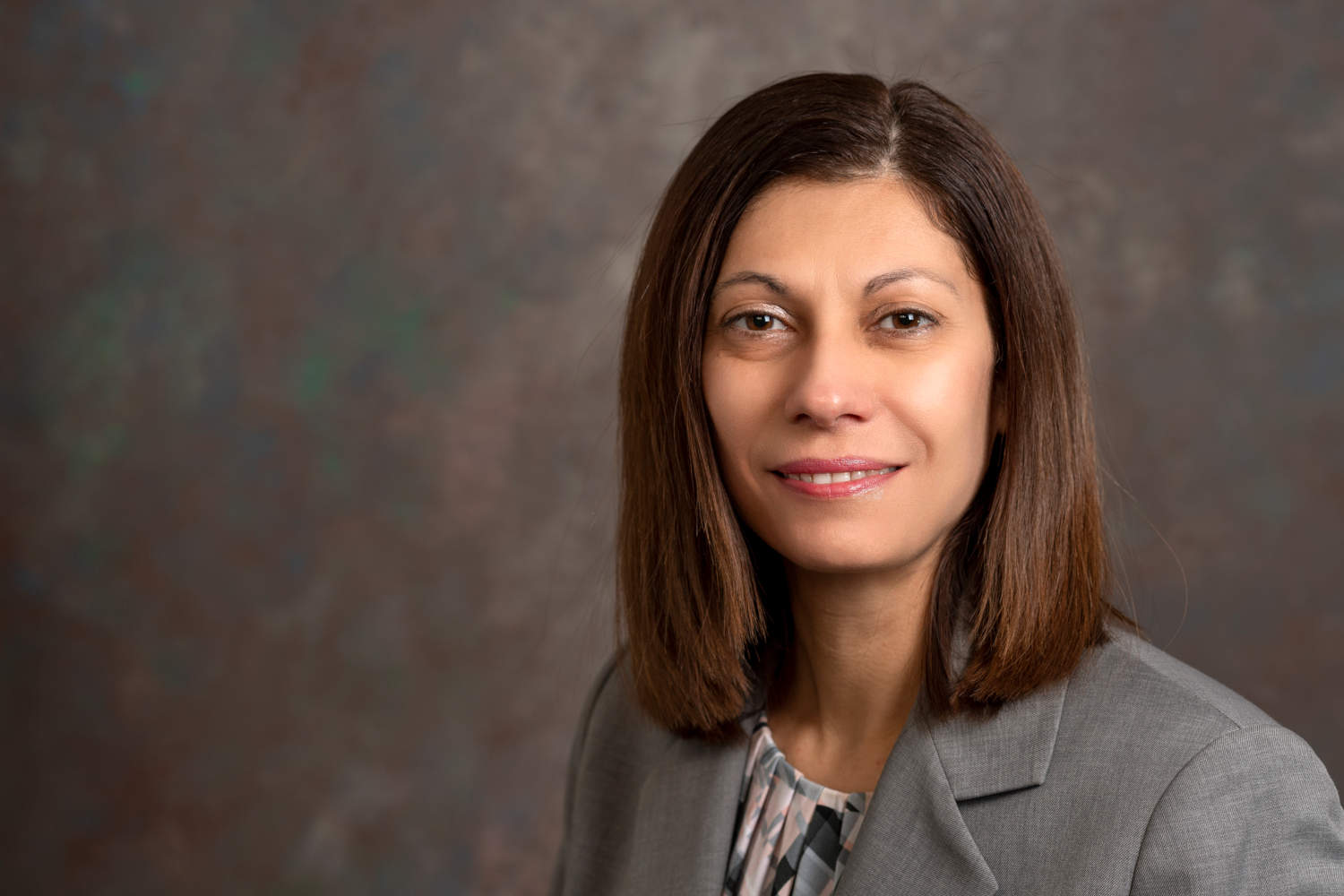 Following an esteemed career in the University of Delaware's College of Education and Human Development (CEHD), Chrystalla Mouza, distinguished professor and director of the School of Education (SOE), and professor of Computer and Information Sciences, is leaving UD to become dean of the College of Education at the University of Illinois, Urbana-Champaign (UIUC).
In her new role beginning fall 2022, Mouza's work will support the UIUC College of Education's mission of advancing knowledge and impacting policy through research, teaching and outreach, and implementing strategies to promote innovation and equity for all learners.
"This transition is bittersweet. I am grateful for my time at the college and will miss CEHD, especially the passionate students, faculty and staff who I have had the opportunity to work so closely with over the years. It is their incredible knowledge and tireless efforts that have helped me grow as a scholar, educator and, most of all, as a person," Mouza said. "I'm also eager for this new challenge that will allow me to continue to work with a group of highly talented scholars to help shape the new generation of educational leaders, with a strong commitment to service and equity."
After first joining CEHD in 2003 as assistant professor, Mouza has led the SOE since 2017. As director, she has helped bolster faculty and graduate student research; spearheaded development of interdisciplinary graduate programs and certificates, as well as international partnerships; and facilitated curricular changes to improve the student academic experience, increase enrollment and address teacher shortages. Through the COVID-19 pandemic, Mouza was especially instrumental in easing the SOE's transition to remote learning, while also ensuring the equitable use of technology in schools across the state of Delaware. In her time at the college, she has also worked with UD faculty and staff to advance teacher learning and professional development in STEM fields, the use of mobile technology in K-12 settings and the development of computational thinking among K-16 students. Her groundbreaking efforts include a professional development initiative aimed at helping teachers in underserved schools in the U.S. utilize mobile technology and education apps to support teaching and learning.
"Dr. Mouza has been an incredible asset within the college and to the School of Education. The leadership she has shown in moving forward our efforts in teacher learning and technology have established the college as a leader in the field among our peers in education," CEHD Dean Gary T. Henry said. "While we are sorry to see Dr. Mouza go, we are excited for the work she will accomplish in Illinois on behalf of educators across the country."
A leader in the fields of teacher learning and technology, Mouza has been recognized with numerous grants from the National Science Foundation (NSF) aimed at advancing computer science education through sustainable partnerships, teacher professional development and community engagement. She has also served as a principal investigator on several projects funded by the Delaware Department of Education to improve teacher quality in high-need schools. In addition to her work in educational technology, Mouza has engaged in two NSF-funded projects on the design of professional development that helped educators implement U.S. national science standards on global climate change. Mouza is also the recipient of prestigious fellowships from the Fulbright Program, Massachusetts Institute of Technology and Stavros Niarchos Foundation (SNF).
Mouza has received multiple awards, including the 2010 Distinguished Research in Teacher Education Award from the Association of Teacher Educators. She is former chair of two American Educational Research Association special interest groups: Advanced Technologies for Learning and Technology as Agent of Change in Teaching and Learning. She has authored countless journal articles, papers and books, and serves as editor of the journal of Contemporary Issues in Technology and Teacher Education. She is also on the editorial boards for the Review of Educational Research, Journal of Technology and Teacher Education and Journal of Research on Technology in Education, among others.
Mouza earned a bachelor's degree in elementary education from the University of Ioannina in Ioannina, Greece, and Master of Arts, Master of Education and Doctor of Education degrees from Columbia University's Teachers College, as well as completed post-doctoral work at the Educational Testing Service in Princeton, NJ.
In preparation for her new role at the UIUC, Mouza will depart CEHD August 2022. More information about a search process to identify the next director of the SOE will be announced shortly.