Tia Barnes Named 2021 Social and Emotional Learning Leader of the Year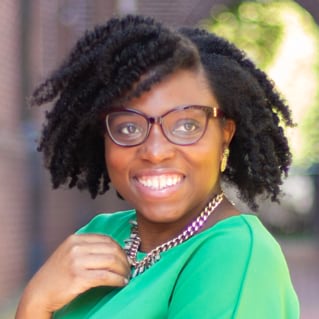 The Collaborative for Academic, Social, and Emotional Learning (CASEL), a leading nonprofit in the field of social and emotional learning, has announced the recipients of the 2021 SELLY Awards, honoring outstanding achievements of six "Social and Emotional Learning Leaders of the Year" in the categories of research, practice, and public policy. The annual awards recognize individuals whose body of work and commitment to social and emotional learning (SEL) have advanced the field and paved the way for others.
"CASEL believes that great movements are built on collaboration with others to produce the richest insights, biggest impacts, and best outcomes in support of children. These awards have been named after influential SEL leaders to celebrate today's leaders in education who are improving the lives of young people nationwide," said CASEL CEO and President, Karen Niemi.
This year, CASEL recognized six individuals. Tia Barnes, Assistant Professor in Human Development and Family Sciences at the University of Delaware, received a Joseph E. Zins Award for Social and Emotional Learning Action Research.
The Zins Award was established in 2007 to honor the memory of collaborator Joseph E. Zins, a research pioneer in SEL and former director of the University of Cincinnati's doctoral program. This award is presented to two investigators and researchers per year that are at distinct phases in their careers: an early-career researcher and an established scholar.
"I am honored to receive the Joseph E. Zins Award for Social and Emotional Learning Action Research and be named among such a wonderful group of awardees. The work of social and emotional learning (SEL) is vital to life success, and to have my work on SEL within minoritized populations recognized in this way is encouraging, as this is an area that has only recently come to the forefront within the field," said Barnes. "Now, more than ever, as schools embrace SEL we must support them in ensuring its successful implementation for all students and in using SEL to support the well-being of not only students, but school staff. Thank you to the awards committee, and to my colleagues and students who have contributed to this work. I look forward to being a part of continued and new research and school partnerships as the SEL field works toward creating sustainable and equitable SEL for all school populations."
Learn more about the SELLY Awards
---
Tia Barnes' interview with CASEL