Research Spotlight: Sarah L. Curtiss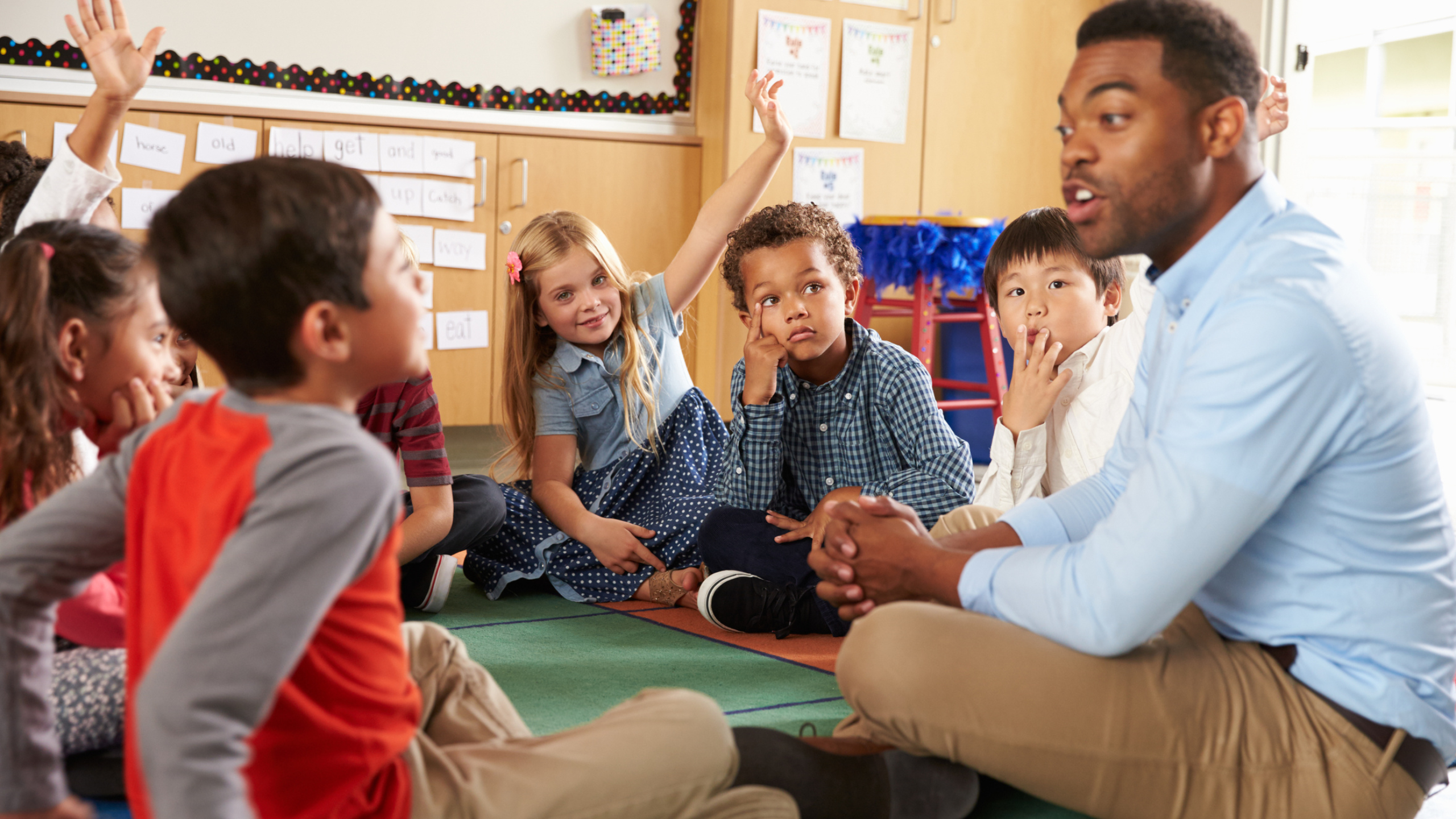 What is cultural humility and how can we use it to support youth development in programs like social skills groups for autistic youth and summer camps?
July 5, 2023
Cultural humility is a framework for engaging in self-reflection, self-critique and reflective practice in order to cultivate respectful relationships and understand power dynamics related to cultural differences. In a new study, University of Delaware assistant professor Sarah L. Curtiss and co-author S. Cole Perry found that cultural humility allowed the authors to engage in anti-ableist and anti-racist practices in their work as a lead teacher within a social skills group for autistic youth and as a camp counselor at a predominately-white summer camp for neurotypical youth. Published in The International Journal of Qualitative Studies in Education, "Cultural Humility in Youth Work: A Duoethnography on Anti-racist, Anti-ableist Practice," describes how the authors applied cultural humility, shares vignettes from their experiences and identifies three specific benefits of practicing cultural humility. The authors find that engaging in cultural humility allowed them to 1.) promote social justice, 2.) understand power imbalances in youth-practitioner partnerships and 3.) better engage with youth around issues related to race and disability within these settings.
Curtiss and Perry uniquely identify the benefits of cultural humility by engaging in duoethnography, an extension of autoethnography in which two people independently and jointly engage in reflective practice. In this method of analysis, duoethnography encourages researchers to follow a series of tenets, including viewing one's life as a "curriculum" and unpacking the meaning from one's own experiences, making use of dialogue between researchers to make sense of cultural artifacts, approaching an issue from multiple points of view and adopting a mindset that is open to change and transformation, among others. Curtiss and Perry's article illustrates this method by interweaving first-person narrative about their leadership experiences, first-person comments related to each other's experiences and concluding first-person passages showing reflection, growth and personal plans for change.
In the discussion of their first finding, the authors show how cultural humility helped them promote social justice in their youth development programs. For both Curtiss and Perry, promoting social justice meant using cultural humility to make seemingly mundane interactions with youth participants more "just." For example, one of the participants in Curtiss' social skills group loudly said to her, "Why do I need a social skills group? The rest of my school needs a social skills group!" The participant intuitively understood that his participation in the social skills group—regardless of its programming—made him different from his neurotypical peers at school. After engaging in a process of self-reflection and self-critique, Curtiss began to understand that traditional social skills programming focused on a medical model of disability, one that defined disability through its deficits rather than assets. She also realized that, as an autism support professional, she was trained to teach compliance. But, with the framework of cultural humility, Curtis was able to validate this person's resistance, agree with his comment and re-envision her social skills group in the moment. Importantly, Curtiss focused the session on how everyone—even the participant's neurotypical peers—like to feel "heard." She also emphasized the participants' strengths rather than deficits, tying social skills to the participants' abilities to take initiative, be creative and engage in kind acts.
Within the context of summer camp, Perry was able to use cultural humility to recognize and address an instance of racism. When a predominately white group of children called out a Black child for an error during a four-square game, Perry recognized the interaction as racist. In Perry's view, the child skillfully gained a point in his favor without allowing the ball "out of bounds," as the others accused. Though hesitant, the adult camp counselor, who was acting as referee, agreed with the group of white children. Using the framework of cultural humility, which emphasizes both immediate and repeated cycles of reflection, Perry was able to recognize the incident as racist and address it with the children and the referee. Keeping in mind the importance of respectful relationships, Perry also followed up with the Black child throughout the week to ensure that he was forming meaningful connections with the other campers.
Curtiss and Perry also found that cultural humility helped them disrupt inherent power dynamics between youth and practitioners, especially in relation to race and disability. For Curtiss, practicing cultural humility was especially important as she trained new facilitators for her social skills group. Most of these new facilitators were undergraduate students who had not worked directly with autistic youth and approached autism from a deficit understanding. To counter this understanding, Curtiss used a metaphor of international travel to show how navigating a social situation is similar to navigating a foreign country for autistic youth. Her metaphor emphasized difficult social conditions rather than a person's lack of ability or social skills. Through this metaphor, Curtiss taught the undergraduate facilitators to question their own authority and created a space where the social skills participants did not feel pressure to conform.
Within the context of Perry's summer camp, cultural humility also allowed Perry to recognize the power relationships at play as they led a diversity training for staff. Through reflection on their own practice and privilege, Perry, a white person, was able to form a deep, trusting relationship with Tara, a Black person, who communicated that she felt out of place at a predominately-white camp. Together, Perry and Tara worked to address a range of inequities at the camp, from racist interpersonal relationships to structural barriers in the camp's administrative policies. By regularly initiating conversations, trainings and interventions
dealing with race, gender and sexuality, Perry found that more people who felt marginalized at the camp approached them about making changes.
Last, Curtiss and Perry show how cultural humility guided how they engaged with youth on issues related to race and disability. For example, Curtiss shows how cultural humility helped her understand how she missed an opportunity to discuss what it meant to be autistic with her participants. When a participant proudly brought an autism pride banner to her group, Curtiss communicated her support to the individual, but did not draw attention to the banner in her group because not all participants knew they were diagnosed with autism. Upon reflection, Curtiss regretted keeping some participants "in the dark" and planned to make autism pride a component of future groups she led.
Similarly, cultural humility helped Perry understand that they could have done more to repair the harm from a racist interaction between campers. In one camp session, Perry overheard a group of white children calling a Hispanic camper "El Salvador" rather than his name. Perry interjected and the campers began using the child's name. In the moment, Perry felt that their actions resolved the incident. But, upon reflection, Perry wished they would have done more to help the child make sense of the interaction and form meaningful relationships with the other campers, especially since the child did not return to camp the following year. Perry now uses this example in anti-racist training materials for staff.
"For anyone in a 'helping profession,' thinking about the interaction between social privilege and functional role is really important," Curtiss said. "If you don't consider this interaction, you can inadvertently do harm when you're trying to help by using your power in your role to hold up inequities. It's really complex, and cultural humility is a good tool for unpacking those layers."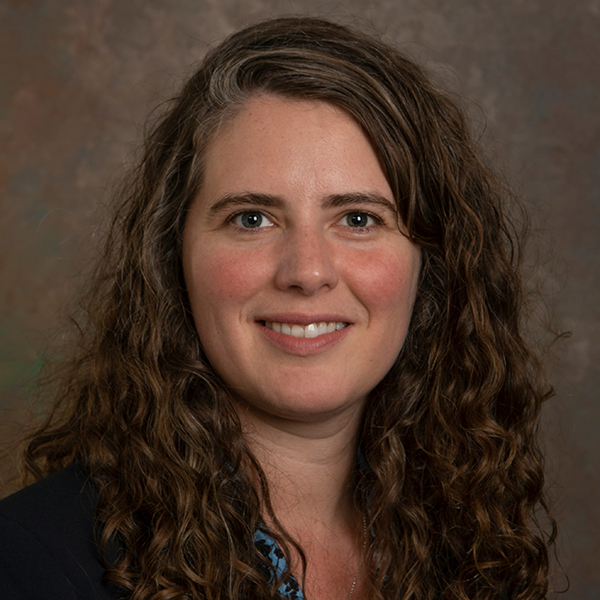 About Sarah L. Curtiss 
Sarah Curtiss is an assistant professor specializing in special education in the College of Education and Human Development's School of Education. Her research explores how to develop programs for autistic youth that foster resilience, facilitate positive development and are grounded in lived experience. Throughout her research, Curtiss situates autistic youth in context—in families, communities, schools, service systems and cultures—and has pursued projects on human sexuality education, social skills, family mealtimes and the transition to adulthood.
Disability and Inclusion Faculty at CEHD
Curtiss's research complements the work of the faculty studying disability, inclusion and special education, including Tia Barnes (socioemotional development), Steven Eidelman (intellectual disabilities), Laura Eisenman (disabilities studies), Allison Jackson (special education), Sarah B. Mallory (autism and professional learning), Jessica Namkung (special education and mathematics) and Kristen Ritchey (special education and elementary literacy), among others.
CEHD's Center for Disabilities Studies also works to enhance the lives of individuals with disabilities and their families through education, advocacy, service and research.