CEHD Excellence in Teaching Award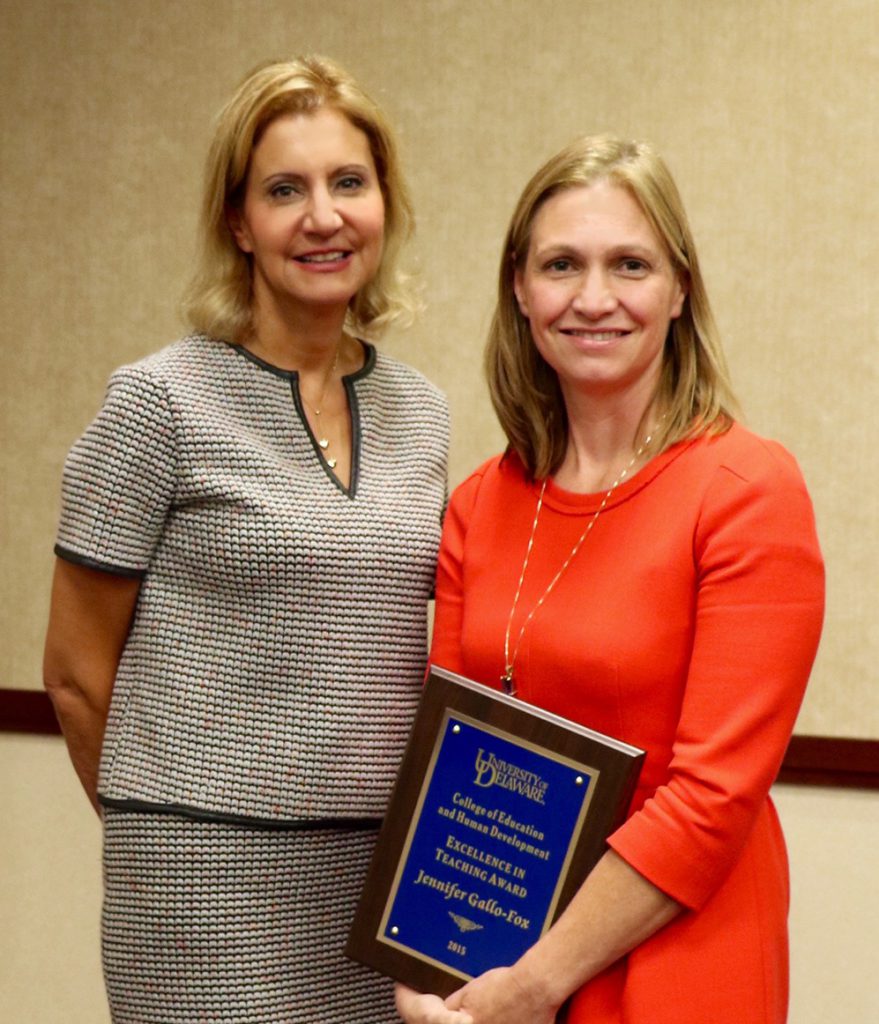 Award Information
---
---
---
---
---
---
Established in 2013, the Excellence in Teaching Award is designed to recognize and reward a CEHD faculty member who is an outstanding model of  teaching.
Purpose of the Award
This award serves the following major purposes:
To recognize and reward outstanding faculty instructors in CEHD.
To provide models that promote excellence in teaching among other CEHD faculty.
To highlight the College's commitment to excellence in teaching.
One award may be given in a calendar year for excellence in teaching by a faculty member.
The award recipient will be announced at the CEHD All-College meeting and will receive a certificate of recognition and $1,000.
Criteria of Excellence
Please nominate an individual who demonstrates most of the following qualities and characteristics:
employs a scholarly approach to teaching and learning
teaches in a thought-provoking and intellectually demanding way
relates course content to other fields, contemporary issues, and student experiences
promotes critical reading, thinking, and writing
engages students and stimulates participation
conveys enthusiasm about teaching
exhibits open-mindedness, fairness, and respect of differences among students
cares about individual students and their development
Eligibility for the Award
A person nominated for this award must be a full-time UD faculty member in the College. ("Faculty" refers to having a primary, secondary, or joint appointment as an instructor, assistant professor, associate professor, or full professor.)
The person nominated for this award must have had full responsibility for teaching at lease one course section in the College during the previous calendar year. The nominee may teach either undergraduate or graduate students, or both.
The person nominated for this award has not won this award in the last five years.
Nomination Process
To nominate a faculty member for this award, you must be familiar with the individual's teaching expertise and include both of the following forms to the Dean's office:
A letter of nomination demonstrating the nominee's success in and dedication to teaching, plus give specific examples of how the individual fulfills the award criteria (listed above). Members of the CEHD Faculty Council are not eligible to nominate faculty for this award.
A letter of support from the director of the department, solicited by the nominating individual, discussing the nominee's excellence in teaching.
Nominees will be notified once nominations have been submitted and will be asked to write a statement reflecting on their teaching (no more than 2 pages in length).
Please submit your nomination packet by November 16 to Nina Warren at nwarren@udel.edu  
Selection Process
The awardee will be selected by the CEHD Faculty Council. The Committee will compare the evidence provided in the nomination letter and by the relevant department chair against the criteria for excellence in teaching that are listed above. The Committee will also consider the nominee's reflective statement. The number of nominations that a person receives is not a relevant factor in the Council's deliberations.
Past Recipients
2018
Cynthia Paris
Elizabeth Soslau
2017
2016
2015
2014
Amanda Jansen
Rob Palkovitz
2013