Aubrey Bennett, ETE, is a first grade teacher at Eagles Nest Elementary School in Unalaska, Alaska.
Shane Palkovitz, HS, '13 is spending January on tour in Mexico & Central America, playing music from his most recent albums.
Jessica Schulz, HDFS M '13, PhD '15, authored one of ProQuest's 25 Most-Accessed Dissertations and Theses. During November 2017, this graduate work was one of the most-accessed of 2.1 million full-text graduate works across all subject areas on the ProQuest® Dissertations & Theses Global™ database. Schulz is now the Evaluation & Research Coordinator for NJ's Delsea Regional, Franklin Township, and Elk Township school districts.
Olivia Blythe, HS '17, is a Training and Education Specialist at DC SAFE (Survivors and Advocates for Empowerment). While at UD, she conducted undergraduate research on domestic violence.
Alyson Cavanaugh, HDFS '10, is a Research Scientist at Frank Porter Graham Child Development Institute, UNC Chapel Hill. She is also serving as Project Manager on two research projects funded by the Institute of Education Sciences (IES) evaluating a self-regulation intervention for early elementary school students and developing an intervention to support middle school students' self-regulation.
Emmanuel Caulk, ETE '96, M '02, was selected by Education Week as one of 2018's Leaders to Learn From. Caulk is superintendent of Fayette County School District in Kentucky. He was featured in UDaily in 2015 when he accepted this position.
Evdokia Lagakou, MA '93, lives in Greece where she works as a clinical psychologist at the Child and Adolescent Mental Health Department of a Community Mental Health Center that is run by the 1st Psychiatric Department of the Medical School of the National and Kapodistrian University.
1960 – 1980s
Rita M. Landgraf, HS '80, is a professor of Practice and Distinguished Health & Social Services Administrator in Residence and Director for the UD Partnership for Health Communities on UD's STAR Health Sciences campus.
Kathleen R Hopkins, '63, is an instructor and former Executive director for National Institute for Learning Development. In 2010, she authored a book, Teaching How to Learn in a What to Learn Culture, for K-12 teachers.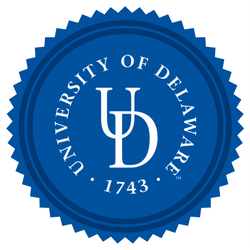 Catherine 'Kitty' V. Bieber, former dean of the University of Delaware's College of Human Resources (now the College of Education and Human Development), passed away on Nov. 11, 2017. A private memorial service was held to honor her.
(Please note, majors have changed over the years. Degrees are now referred to by their current listing, whenever there is an applicable equivalent.)
CEHD – College of Education and Human Development
ECE – Early Childhood Education
ETE – Elementary Teacher Education
HDFS – Human Development and Family Studies
HE – Home Economics (now HDFS)
HR – Human Resources (now HDFS)
HS – Human Services
TESL – Teaching English as a Second Language