COVID-19 Resources for Educators & Families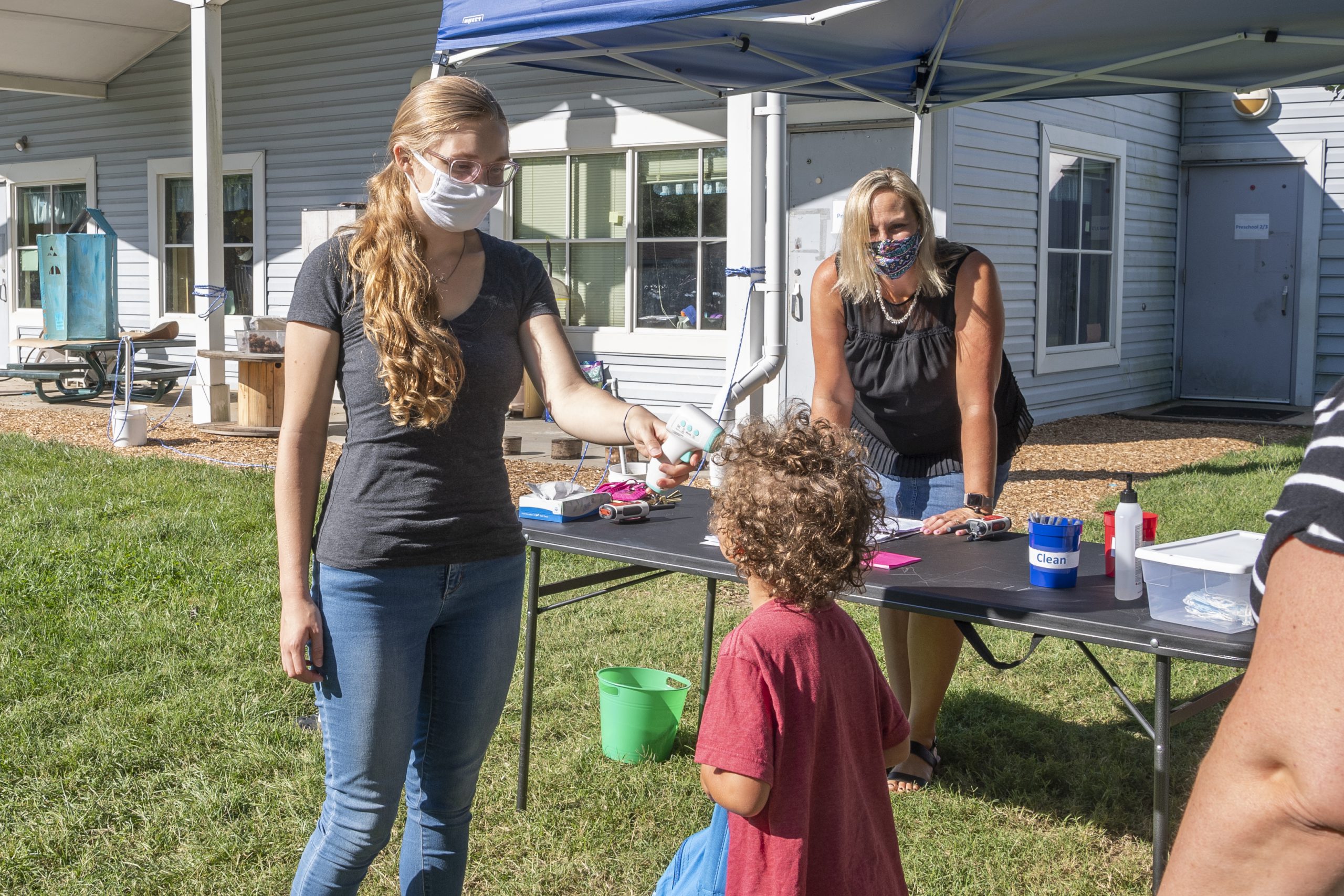 Resources to support Delaware's children, teachers, families and schools during the COVID-19 pandemic
The novel coronavirus (COVID-19) has sparked much conversation throughout the world and has created opportunities for schools, teachers and families to respond in meaningful ways. Understanding the science behind how the coronavirus originated, spreads and ways to protect yourself are critical to helping schools, teachers and families talk with children about the facts behind coronavirus.  
A group of UD faculty members have compiled and vetted this list of external resources for teachers, schools and families to help facilitate these conversations to ensure the science is not lost in translation. 
The appearance of external hyperlinks does not constitute endorsement by the University of Delaware of the linked websites, or the information, products or services contained therein.
How do we promote equity during remote/virtual learning?
Partnership for Public Education, University of Delaware
This brief, written by Erin Baugher, Chanelle Wilson, and Elizabeth Soslau, provides points of consideration and resources based on research-based practices and experiential knowledge gained from engaging in equity education with in-service teachers.
Education Week
Written by Leslie M. Babinski, Steven J. Amendum, Steven E. Knotek, and Marta Sánchez, this article provides leaders and educators with evidence-informed suggestions for providing equitable instruction for English learners.
University of Delaware
A UDaily article written by Kelly Bothum features tips for families resuming speech services at school during distance learning from Liz Lucas, a speech-language pathologist (SLP) and clinical instructor in the University of Delaware's Department of Communication Sciences and Disorders, and Amanda Owen Van Horne, associate professor and director of UD's Tell Lab.
How can districts assess and manage missed content?
Partnership for Public Education, University of Delaware
In this webinar, Dr. Faith Muirhead will walk you through a decision-making process designed to help educators provide content support while teaching at grade level. The Coherence Map and 2020-21 Priority Content from Achieve the Core will help you identify which standards may need support, and how to analyze your curriculum while maintaining focus on grade-level content.
How do I identify, evaluate, and use virtual learning resources and curriculum?
Partnership for Public Education, University of Delaware
Three-part webinar series on leading online instruction during remote learning with Rachel Karchmer-Klein provides information on planning, implementing, and continued development during remote learning.
Delaware Academy for School Leadership, University of Delaware
This webinar series, presented by University of Delaware faculty member Rachel Karchmer-Klein, is a free learning opportunity for principals and assistant principals as they reimagine and plan for the reopening of school in the Fall of 2020. This three-session program aims to develop building-level administrators' knowledge of virtual teaching and learning.
External Resources
Exploring the Evidence on Virtual and Blended Learning
This synthesis from the Research Alliance for New York City Schools examines evidence about virtual and blended learning and accessible tools and packages to support online learning. This information is designed to help schools and districts make decisions about remote learning strategies.
Best Evidence on Supporting Students to Learn Remotely, Education Endowment Foundation
The Education Endowment Foundation has compiled and assessed 60 systematic reviews and meta-analyses related to remote learning. The findings are summarized into five key implementation strategies.
K-12 Quality Matters Rubric


Published by Quality Matters, this rubric can be used for creating online or primarily online K-12 courses. This rubric uses eight general standards to guide these classes' creation and delivery.
How can we maintain and improve communication with stakeholders?
Selection of District Surveys for Stakeholder Feedback
Center for Research in Education and Social Policy, University of Delaware
The Center for Research in Education and Social Policy (CRESP) has identified some example survey instruments for gathering stakeholder feedback.  This tool and list is useful for thinking about how to collect information, what information to gather, and from whom.  For more guidance or technical support, contact Dr. Jeff Klein.
Partnership for Public Education, University of Delaware
This brief, authored by Dr. Lauren P. Bailes and UD doctoral student Dilek Eruslu, describes a survey study that sought to understand family trust and engagement with schools. The authors discuss what schools have done to cultivate families' feelings of trust and school engagement efficacy and conclude with engagement recommendations for school leaders.
How are we going to keep students and educators safe?
The Brookings Institution
This blog post written by Kathy Hirsh-Pasek, Michael Yogman, and Roberta Michnick Golinkoff explains that universal prescriptions or mandates for in-school learning this fall are misguided and unrealistic. Sadly, there is no risk-free decision about school reopening. Decision Makers must balance the risks of children contracting or spreading COVID-19 with counteracting risks of children falling academically behind and being deprived of social relationships in-school learning. Decisions about whether students should return to school in person must be tailored to fit each specific community and school district.
Delaware Department of Education (DDOE)
University of Delaware
Join Educational Technology faculty and students in the School of Education for informal, online professional development sessions and discussions designed to help K-12 educators with remote instruction. These free, participant-driven sessions will be available every other Wednesday, 4:00–5:00 pm (EST), through December 16, 2020.