Research Spotlight: Rosalie Rolón-Dow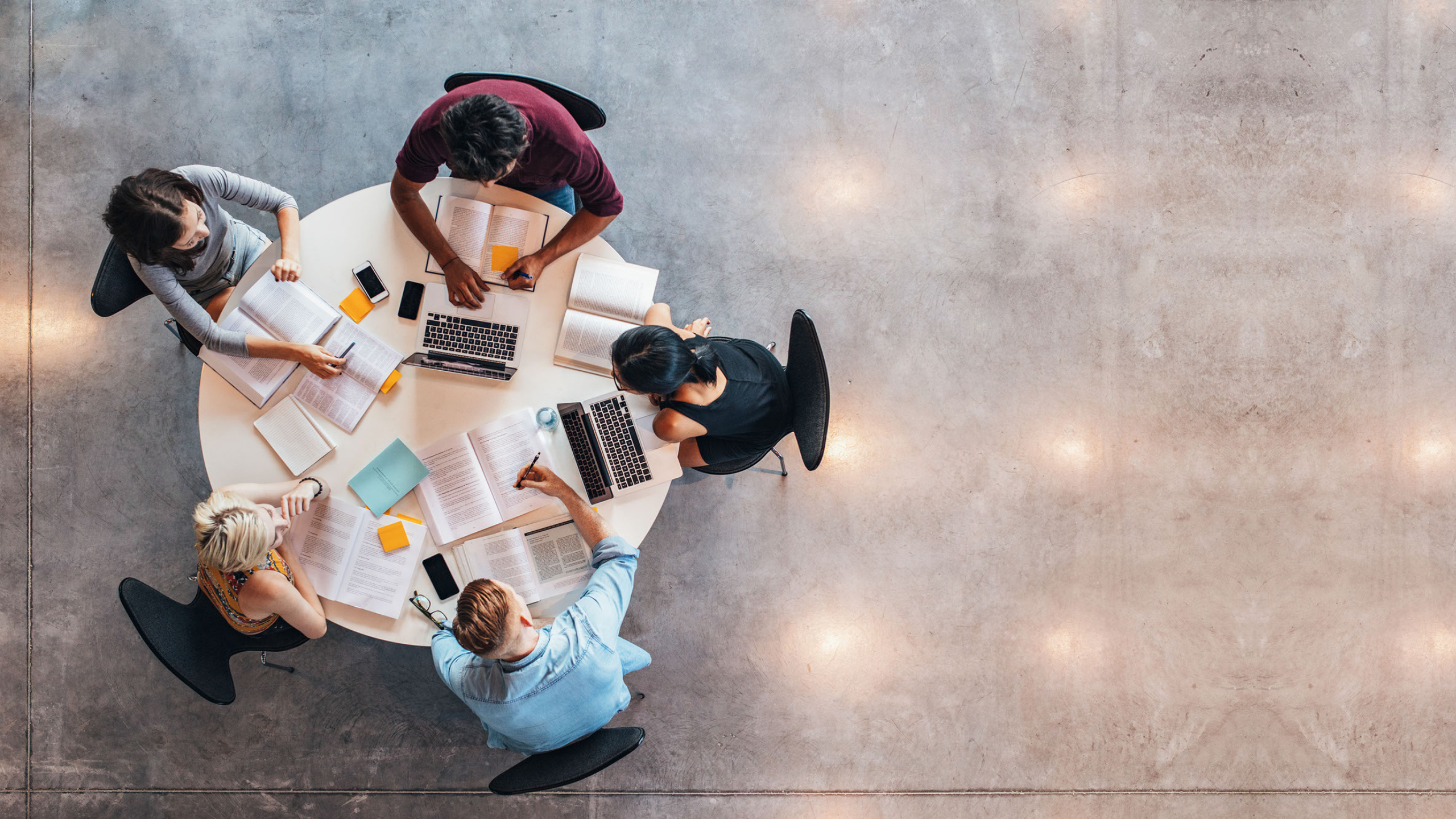 What lies at the root of racial microaggressions against Black and Latinx students at predominantly white institutions of higher education?
March 27, 2023
In a new study supported by the Spencer Foundation, University of Delaware associate professor Rosalie Rolón-Dow uses an innovative framework that weaves critical race theory and narrative analysis to show how racial microaggressions—everyday interactions that stereotype, insult or invalidate racially minoritized people—are ultimately expressions of white supremacy. Published in Harvard Educational Review, "At the Root of their Stories: Black and Latinx Students' Experiences with Academic Microaggressions" explores students' experiences with microaggressions at predominately white institutions (PWI) of higher education. Rolón-Dow interviewed 34 Black, Latinx and multiracial students at three PWIs on the East Coast about their experiences of microaggressions. She identified three themes in students' stories of microaggressions in academic contexts, including experiences where: 1) students' identities were treated as invisible or hypervisible; 2) students' intellect or academic contributions were minimized; and 3) content related to Black and Latinx communities, cultures or histories were disparaged. Rolón-Dow illustrates the ways that ideologies inherent in white supremacy serve as "roots" that produce and justify racial microaggressive acts in relation to students' academic experiences.
Using Solórzano and Pérez Huber's (2020) tree metaphor as an analytical framework, Rolón-Dow's analysis goes beyond superficial understandings of microaggressions. In this framework, white supremacy, the root of the tree, is a system of beliefs based on a racial hierarchy that elevates whiteness while oppressing people of color. The root produces racism and branches of institutional practices and policies that reflect those ideas. Racial microaggressions represent the leaves. Rolón-Dow's study thus shows how ideologies of white supremacy produce microaggressive acts that are harmful to racially minoritized students. 
In her discussion of her first theme, Rolón-Dow found that some students shared how professors or students either ignored or broadcast their racial identities in uncomfortable ways. She identifies this theme as "(in)visbility," emphasizing a student's feeling of invisibility or hyper-visibility. For example, a Black male described how a professor commented in front of the class that it was difficult to see him because of his dark skin. The discomfort caused by this interaction was not acknowledged by the professor or the students' classmates, who downplayed the interaction as a joke. In this and other stories of (in)visibility, students' racial identities were treated as being outside the norm. Rolón-Dow's analysis connects these experiences to the legacy of white supremacy, noting that racially minoritized students are still not granted the comfort level of their white peers, even though they are not legally excluded from PWIs. 
In her discussion of her second theme, Rolón-Dow shared stories in which students felt that their intellect or academic contributions were minimized or ignored. For example, a bilingual Latinx/Chicanx student reported frustration when she set up an appointment to discuss conceptual ideas for a writing assignment with her white professor. The professor focused on her grammar and writing skills, patronizing her ability to write in English. Rolón-Dow identifies this interaction as an illustration of white supremacy in the way that the professor makes assumptions about people of color and ultimately devalues their abilities and contributions. 
Finally, Rolón-Dow highlights stories that show how curricula or instructional choices can disparage, misrepresent or trivialize Black and Latinx students' communities, experiences or cultural histories. For example, one student told a story about a classroom reenactment exercise that trivialized the experiences of immigrants with U.S. Immigration and Customs Enforcement (ICE) officers. In this exercise, some students were asked to act as ICE officers and interrogate other students, who were asked to act as immigrants. Rolón-Dow argues that curricular experiences such as these show that racism is so ingrained in our society that those who benefit from it can have a difficult time recognizing and disrupting what is racially harmful to people of color. Getting to the root of this phenomena is key to addressing microaggressions. 
With this systemic understanding of microaggressions in mind, faculty and staff in higher education settings can reduce the occurrence of microaggressions or interrupt them when they happen. Further, Rolón-Dow emphasizes that PWIs need to provide more expansive curricula that displaces the association of whiteness with intellectualism and that faculty who effectively apply an anti-racist instructional approach ought to be rewarded.
"This work is important because microaggressions are too often treated as minor misunderstandings that can be eliminated if we just learn what others find offensive," said Rolón-Dow. "However, educators need to learn about the roots that sustain and produce the microaggressions that occur. Paying special attention to the microaggressions experiences of students of color in PWIs is like paying attention to the canary in the coal mine.* We are wise to do so because their experiences and perspectives can alert institutions of the adverse ways that the legacy of white supremacy continues to harm students of color and continues to get in the way of creating racially just institutions. The focus on the academic component of students' lives is especially critical because it is central to students' university experience. It is also important given that classrooms and other academic spaces are places where faculty have influence and where conditions can be changed."
Rolón-Dow's work on academic microaggressions is part of a larger, multi-year investigation on microaggressions, microaffirmations and campus climate at PWIs. In addition to her work on microaggressions, her work also theorizes the lesser-known concept of racial microaffirmations to illustrate the everyday experiences that affirm students' racial identities, acknowledge their racialized realities, resist racism or advance racial justice. Supported by the Spencer Foundation and UD's Center for the Study of Diversity, Rolón-Dow engaged a team of graduate and undergraduate students to facilitate student storytelling on their experiences of microaggression and microaffirmation. 
*The phrase "canary in the coal mine," from a historical mining practice, refers to an early indicator of potential danger or failure. 
Article by Jessica Henderson.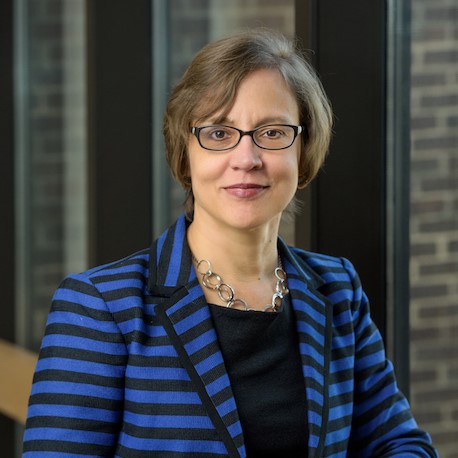 About Rosalie Rolón-Dow
Rosalie Rolón-Dow is an associate professor in CEHD's School of Education at the University of Delaware. Her research focuses on the experiences of racially minoritized students and engages critical race frameworks to address educational problems. With the support of a Spencer Foundation grant, she studies how microaggression and microaffirmation experiences impact racially minoritized university students and the ways they navigate predominantly white universities. In teacher education, she explores how teacher education programs can center racial literacy pedagogies and investigates how pre-service teachers respond to racial literacy instruction. Rolón-Dow also serves as faculty director of UD's Undergraduate Research and McNair Scholars Programs.
Equity, Diversity and Teacher Preparation Faculty at CEHD
Rolón-Dow's research complements the work of the faculty studying equity and diversity within educational settings in CEHD, which include Ann Aviles (people of color experiencing homelessness), Tia Barnes (mental well-being of students of color), Martha Buell (early childhood programs), Roderick L. Carey (Black boy and Latinx mattering), Valerie Earnshaw (health inequities and stigma), Laura Eisenman (disabilities studies), Heather Farmer (health disparities between white and non-white patients), Mellissa Gordon (developmental outcomes for minority youth groups), Stephanie Kotch-Jester (teacher education programs), Bahira Sherif Trask (globalization and family change), Elizabeth Soslau (culturally responsive pedagogy), Lynn Worden (teacher education programs) and Carol Wong (teacher education programs), among others.